Strawberry-Rhubarb – Baking in Season!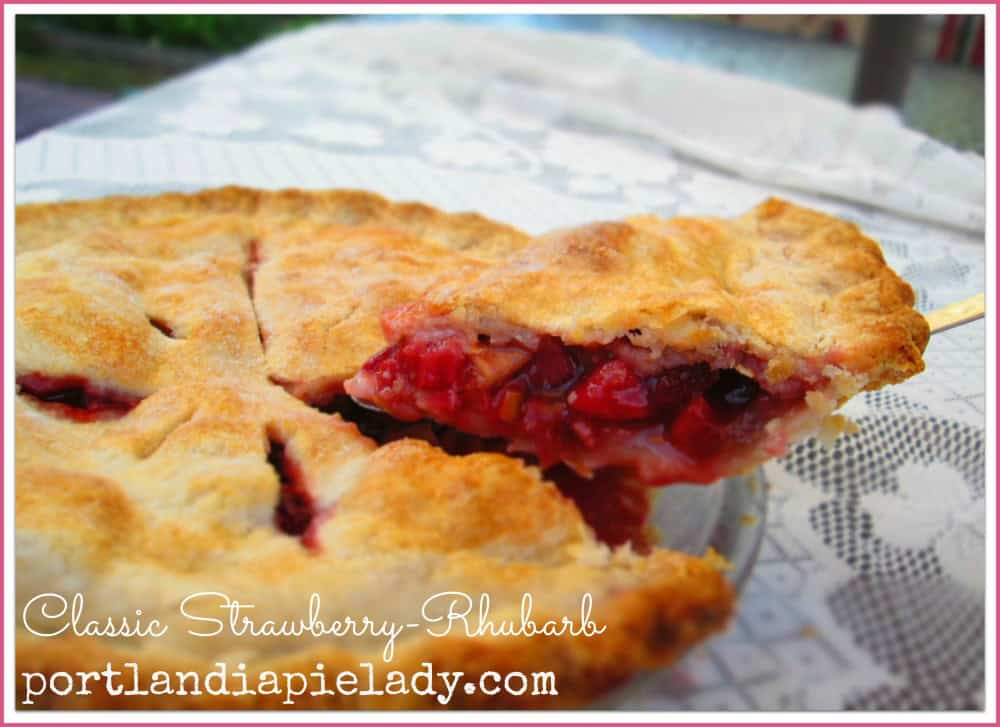 It's been a long hot summer here in the northwest and I am on the third harvest of rhubarb.  It's great for sharing and/or swapping with friends and best in a Classic Strawberry-Rhubarb pie.
Strawberry-Rhubarb paired together is the all-time perfect sweet-tart ratio, will wake up your taste buds while enjoying a slice of summer past-times visiting with loved ones (while you secretly swipe an extra slice and move to the next table of people, they don't know how many slices you've had).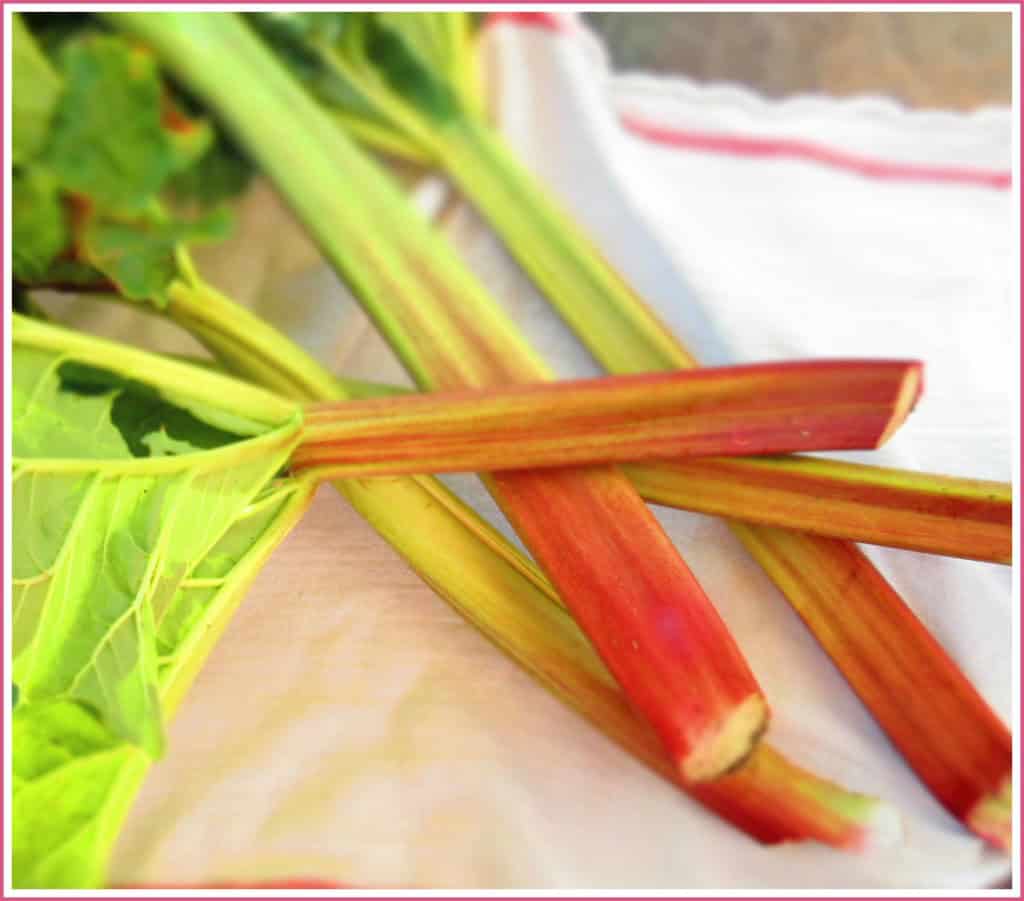 If you are lucky enough to have rhubarb growing in your own garden, make sure you PULL it out to harvest; do not cut it.  Cutting will most likely kill any new rhubarb babies come up, pulling is much healthier for the plant.
The only thing that completes this dynamic-duo is using grandma's perfect pie crust, and topping it off a la mode.  It's a tasty way to make this season last a little longer.
Now, go, make this pie and take a test slice before the kiddos get home from school.
For gluten free use my Gluten Free Pie Crust made with my All Purpose Gluten Free Flour.
Classic Strawberry-Rhubarb Pie
Author:
www.portlandiapielady.com
Ingredients
2 cups chopped red rhubarb, (fresh or frozen)
3 cups washed and chunk-cut strawberries
1-1/2 cups sugar
1/3 cup ClearJel food starch, or minute tapioca, or tapioca starch
Lemon zest (from half of a lemon)
Lemon juice (from half of a lemon)
Dash of cinnamon and/or cardamom
1 teaspoon vanilla extract
1 Tablespoons butter
1 egg white beaten with 1 Tablespoon water
1 Recipe Grandma's Pie Crust
Grandma's Pie Crust
2 Cups flour
1 teaspoon salt
1 Tablespoon sugar
1/8 tsp. baking powder
3/4 to scant 1 cup shortening
1/3 to 1/2 cup cold water
Cut in all dry ingredients until crumbly. Add water all at once and mix just until forms a ball (do not kneed or over mix). Divide dough in half (this will be rather soft). Roll out one half on heavily floured countertop about 1 to 1-1/2 inches wider than pie plate, roll up on to rolling pin and unroll into pie plate (dough is too soft to pick up by hand). Repeat for the top crust.
Makes one 8 to 9-inch double crust
Instructions
Mix the rhubarb, strawberries, sugar, tapioca, starch, zest and juice of lemon, spice(s), and vanilla. Mix well in a large bowl and pour out into prepared crust. Dot the top of the filling with the butter.
Brush edges of pie crust with egg white wash (water works well too). Roll out to crust and place over filling. Crimp to seal edges. Brush with egg white wash and garnish with sugar. Bake 375 degrees F for 55-60 minutes (filling will be bubbling).