This one's a "whopper!"
Chocolate Malt "shake" in a pie, ready for you to snarf it down!  Chocolate Malt is my MOST very favorite ice cream shake in the entire world.  I have a couple of favorite "haunts" that do them superbly, so it was high time to get the entire chocolate malt experience in a pie!
There is no ice cream in this malt-a-licious sensation; it can withstand a warm summer day without melting to goo on your plate, but it will melt in your mouth, one slice is not enough.  It is ultra creamy and chocolaty smooth with a generous infusion of malt; you will think you're eating a shake, served up in a chocolate graham crust.  This is dangerously delicious, so let's get to it (danger is our middle name, right pie lovers?):
First things first, make the chocolate crust so it can cool while the filling is being prepared.  Use a custard cup to help push the crumbs into the "corner" of the pie plate while pressing the sides and bottom, you will be so much happier with your crust.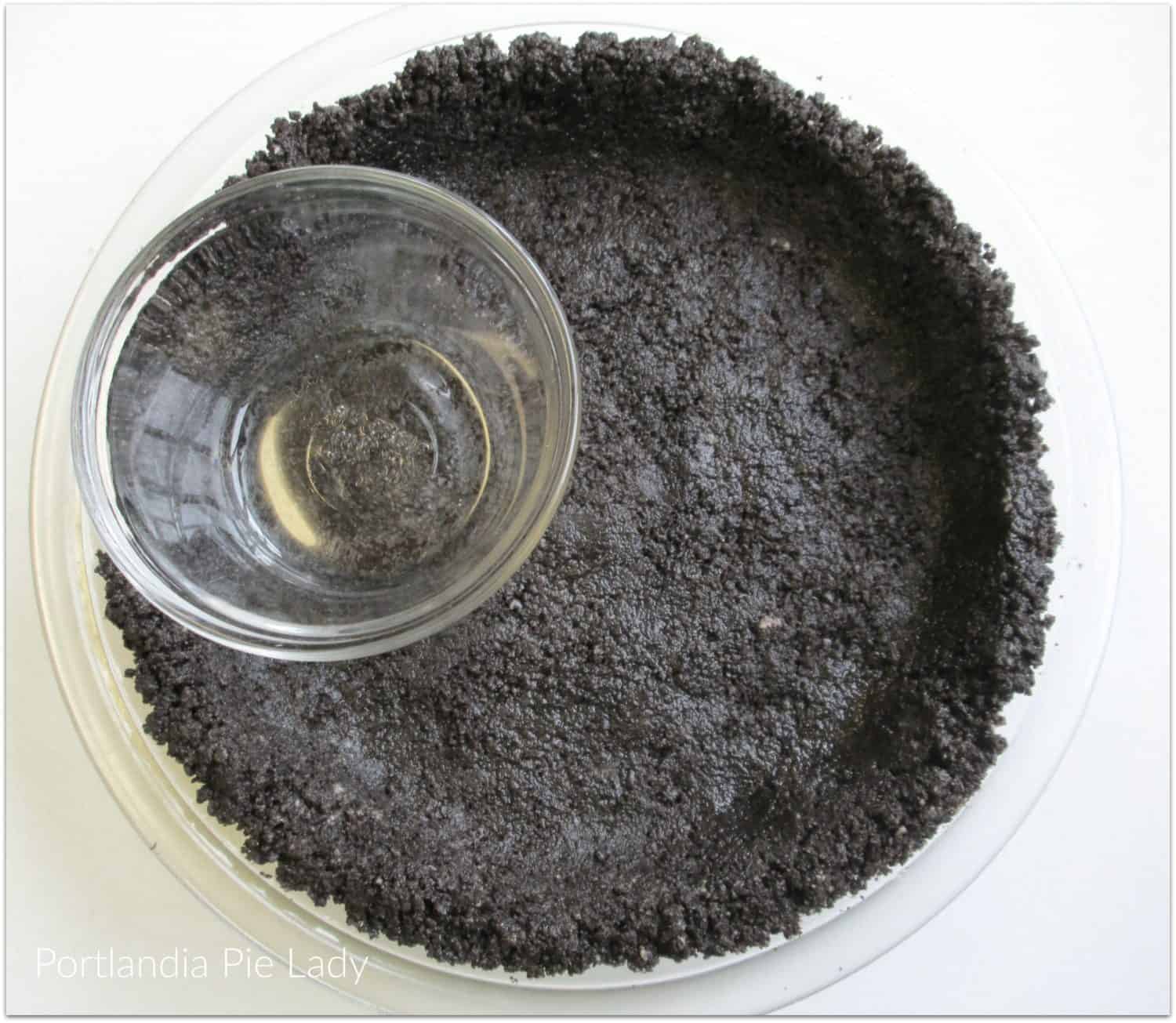 There are two parts to the filling, most importantly, whip the whipping cream with the malt powder until very, very stiff (just not beaten into butter).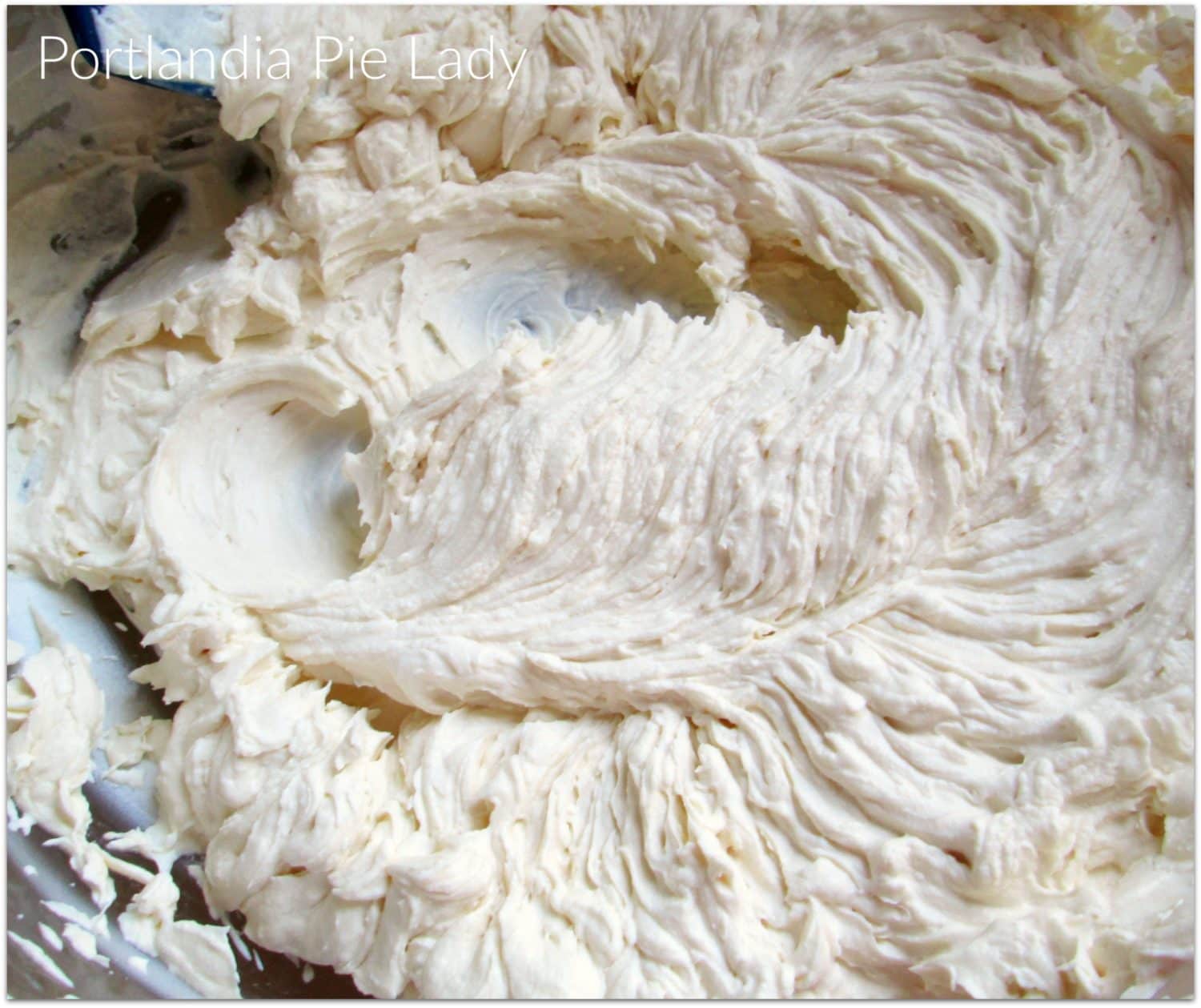 This is the second part of filling, once the cream cheese and powder sugar are whipped into to the chocolate/marshmallow mixture (this is not folded in with malted whipped cream, yet).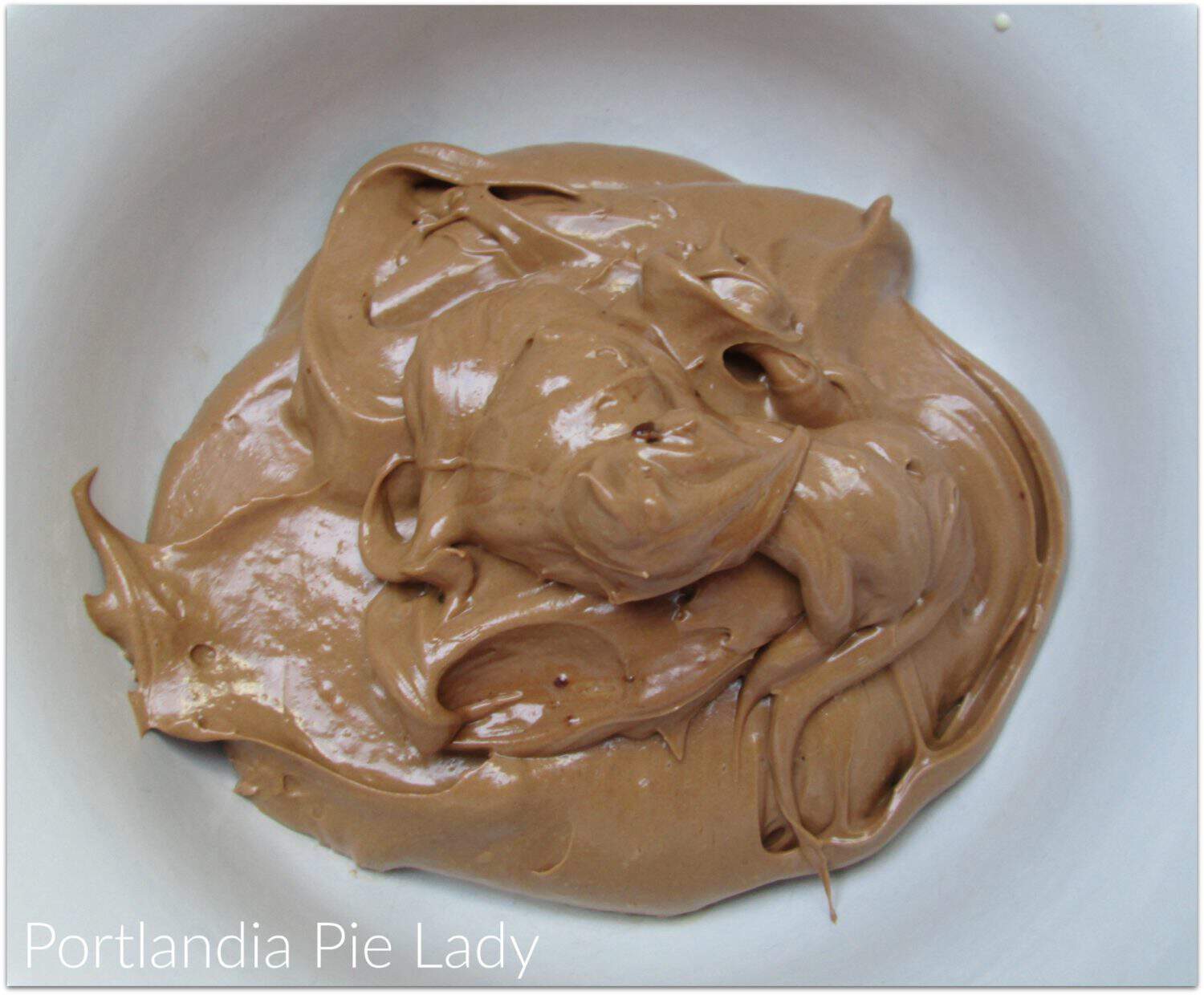 Chocolate Malt Shoppe Pie is more than worth the effort.  Our pie went away way too quickly, if the waistline could handle it I would be making one again, right now!
Don't forget to save the last slice for yourself!
Chocolate Malt Shoppe Pie
Author:
www.portlandiapielady.com
Ingredients
Filling:
18 large marshmallows
1/2 cup chocolate chips
2 tablespoons butter
dash of salt
4 ounces cream cheese
1/2 cup powdered sugar
1 cup heavy whipping cream
3/4 cup malt powder (Carnation brand is easy to find)
1 teaspoon vanilla
Topping:
1 cup whipping cream
1/4 cup powder sugar
3/4 cup crushed candy malted balls (about 1 cup whole)
Chocolate Graham Cracker Crust
1-1/2 cups chocolate graham cracker crumbs
1/4 cup sugar
6-7 Tablespoons butter, melted
Mix together graham cracker crumbs, sugar and melted butter. Press into pie plate, bake 5-7 minutes @ 350. Cool completely before adding fillings.
Instructions
Combine marshmallows, chocolate chips, butter and salt in sauce pan on medium high heat, stirring constantly until melted. Remove from heat. Cool until at room temperature (about 45 minutes to 1 hour).
In a separate bowl combine whipping cream, malt powder and vanilla. Beat until very stiff peaks, set aside in refrigerator until ready to use.
Garnish/Whipping Cream: Whip whipping cream with powder sugar and vanilla with an electric mixer on high until stiff peaks form, careful not to over beat. Refrigerate until ready to use.
Assembly: After the chocolate/marshmallow filling has cooled, place into a large bowl, add in the cream cheese and powder sugar. With electric mixer beat until creamy; it will look like milk chocolate.
Fold in the whipped malted cream and spread into cooled chocolate graham crust.
Refrigerate for 3 to 4 hours.
Garnish with whipped cream and crushed malted milk balls.