'Nog (no Grögg)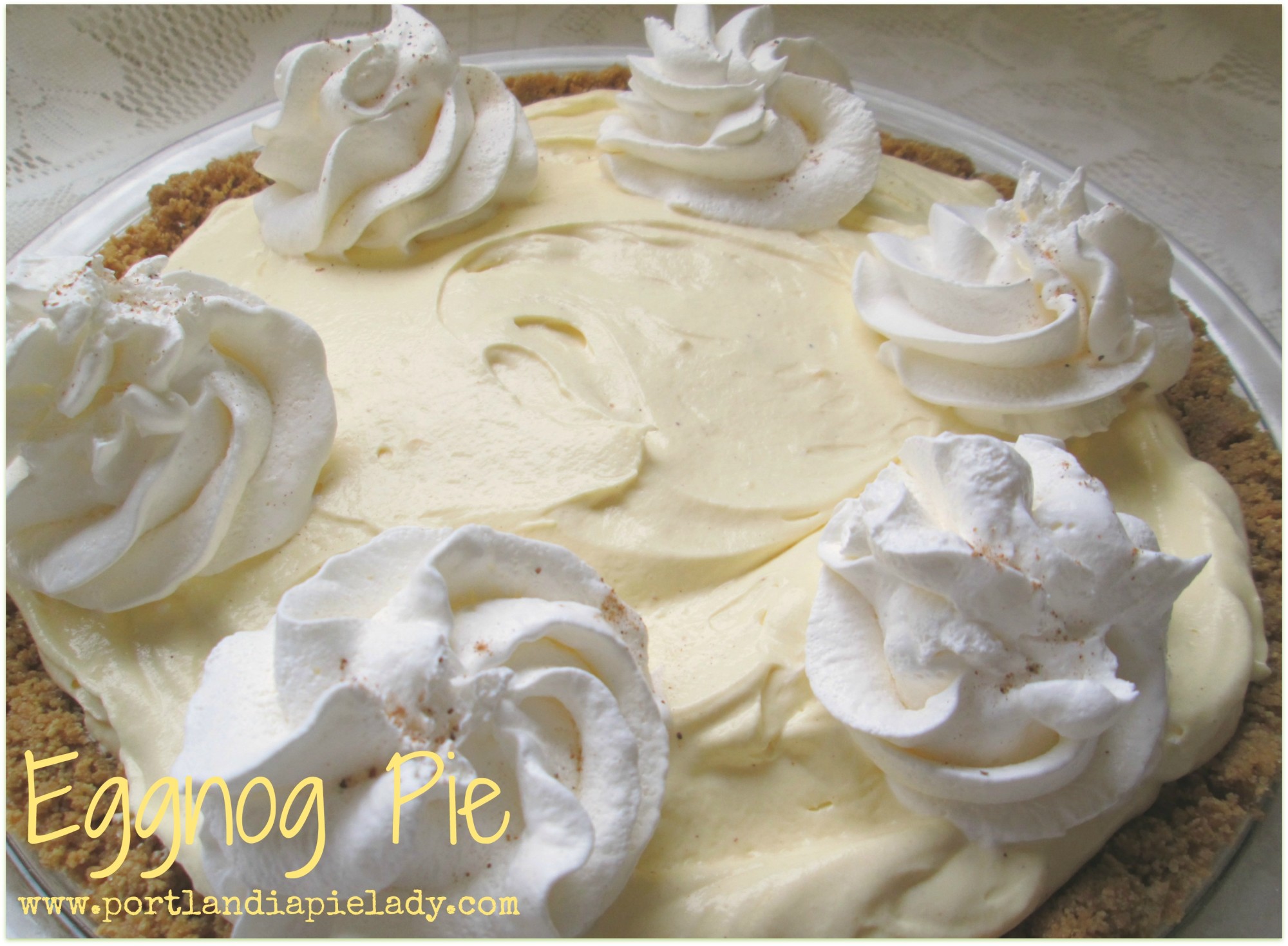 We always have eggnog around the holidays and when I see it popping up at grocery stores in November, I get super excited, because that means Christmas is coming, and Eggnog Pie will be happening in my kitchen soon!
The filling is made with straight up eggnog and "cook & serve" pudding mix, and then folded into whipped cream; you will feel like you're floating on a cloud, it's 'nog love at first bite.
This is one my favorite and creamiest pies; it's a dreamy way to indulge yourself in the holiday spirit.  Oh, you can drink the 'nog if you like, but I thoroughly enjoy my calories in a more "solid" form, I feel like I getting more bang for my buck (calorie-wise).  However, I do have a substitute to help cut down on some of those pesky calories without sacrificing a bit of scrumptious pie heaven (see recipe below).  
This pie is also one of the EASIEST pies you will ever make, but it tastes like you slaved in the kitchen; you will get some seriously good accolades and you deserve it.
When you have cooked the filling, using your fingers, press the plastic wrap directly onto the surface to keep a "skin" from forming.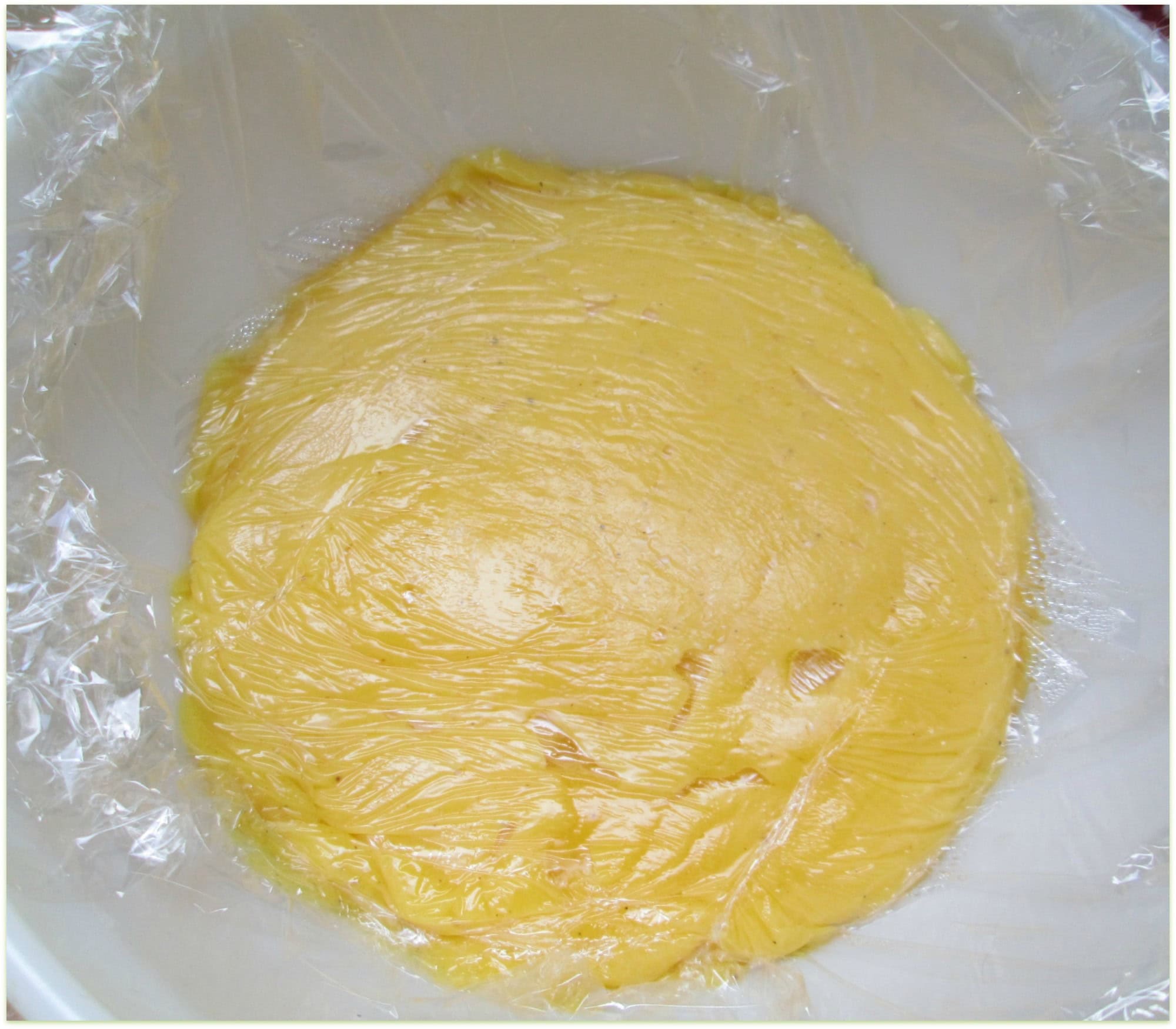 If you are making homemade graham cracker crust, use a custard cup to firm up sides and bottoms, it makes a much more even crust.  For the recipe click on Frango Mint Pie post, using honey grahams instead of chocolate.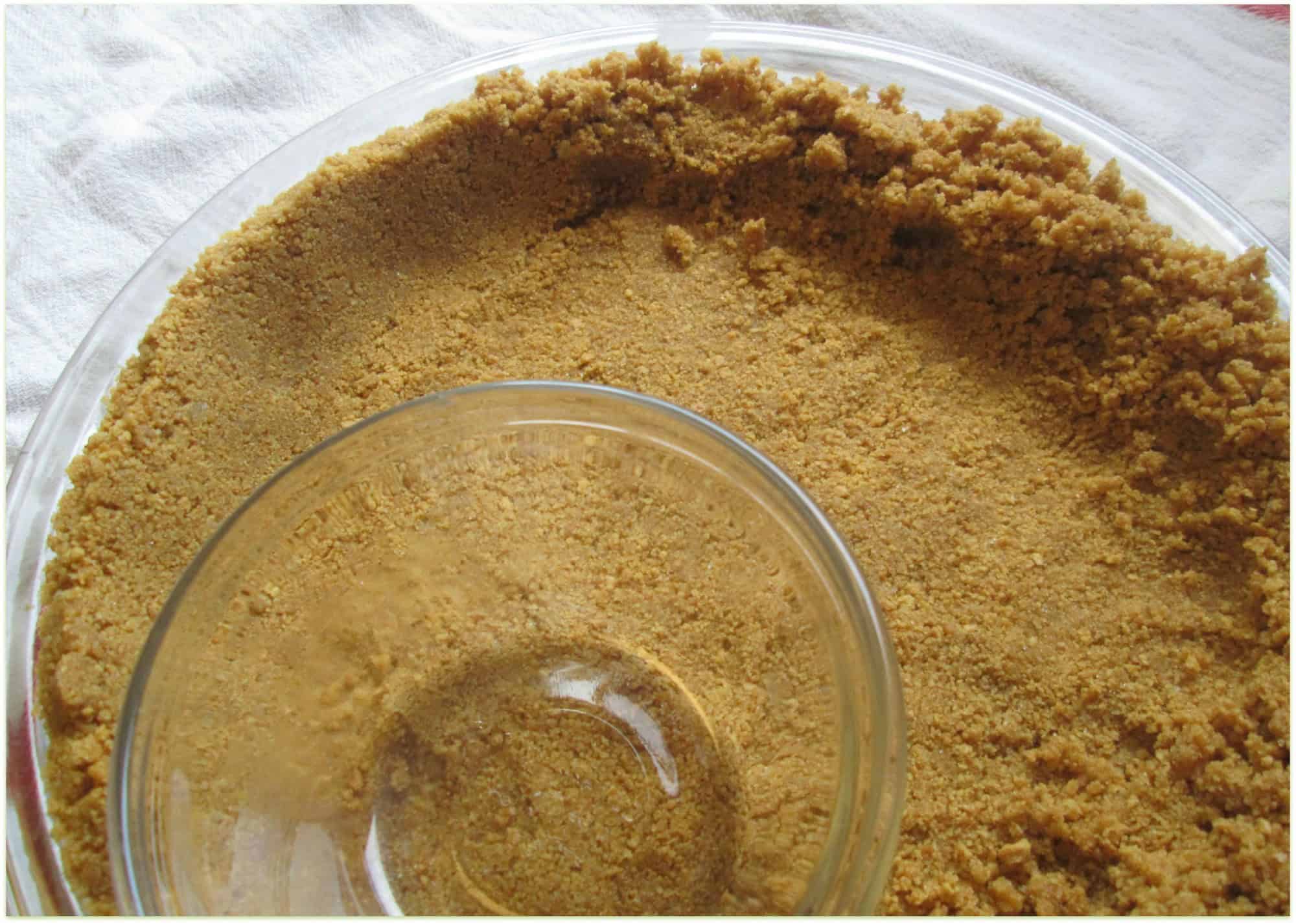 Eggnog will only be available for the next couple of weeks as it is just a few hours until Christmas Eve. So, go, make that last trip to the store (that you know you were going to need to do), and grab a carton of eggnog.  And like I always say, save the last slice for yourself!
Eggnog Pie
Author:
www.portlandiapielady.com
Ingredients
1 prepared graham cracker crust
1 large box vanilla cook & serve pudding mix (4.6 ounce)
1/4 teaspoon nutmeg
1-1/2 Cups eggnog
1 to 2 teaspoons rum extract
2 cups whipped cream (=1 cup whipping cream) (or use Cool Whip)
Graham Cracker Crust:
1-1/2 cups graham cracker crumbs
6-7 Tablespoons butter
1/4 cup sugar
Instructions
Crust:
Preheat oven to 350 F.
Mix graham cracker crumbs & sugar together, stir in melted butter until thoroughly mixed & press into pie plate, bake 5-7 minutes.
Cool completely before adding fillings.
Filling:
In medium sauce pan, combine pudding mix, eggnog, and nutmeg. Cook and stir constantly with a whisk over medium heat until thick and bubbly, about 10 minutes.
Remove from heat, add extract. Pour into bowl and place plastic wrap directly on filling and refrigerate until fully cool (about 4 hours).
After cooled, beat the eggnog/pudding mixture lightly with whisk and fold in the 2 cups of whipped cream, chill for an additional 4 hours. Garnish with whipped cream & nutmeg.