Years ago, before the internet, I was challenged to make a sweet potato pie.  I loved sweet potatoes on Thanksgiving (with tons of brown sugar, butter, and spices), but not sure how to morph it into a pie.
A friend of mine, Denise Brimhall, decided to take matters in her own hands and find me a recipe.  She called the 1-800 number on the back of a can of candied yams, it was already after closing hours, but a security guard answered the phone and went to the company's recipe Rolodex, found a recipe and read it to her over the phone.  NO KIDDING.
This gave me the nuts and bolts to come up with a primo sweet potato pie.  I would thank the company, but on the off chance that security guard still works there, I won't jeopardize his job. Now there are tons of recipes online (including the mystery company)
Even though this recipe came from pre-cooked candied yams, we are using the real deal.  Yes, actual sweet potatoes (or yams), all you need to do is decide if you want that deep orange color or the lighter mellow tone.  (Red garnet yams=deep orange, Sweet potato=mellow yellow).
My favorite part of this pie is the brown sugar pecan topping, it is a MUST.  The topping gives it an extra boost of flavor, brown sugar, pecans, butter, and cinnamon.  I promise you won't miss whipped cream on top (but if you must….go for it).
Peel and cut up sweet potatoes, place in pan of water,  boil for about 10 to 15 minutes.  Use mixer to whip/mash.
Once the potatoes have cooled a bit, push through mashed potatoes through sieve to remove all lumps, which also breaks up the fibers, making your pie smoother and creamier. (This only takes an extra 5 minutes!)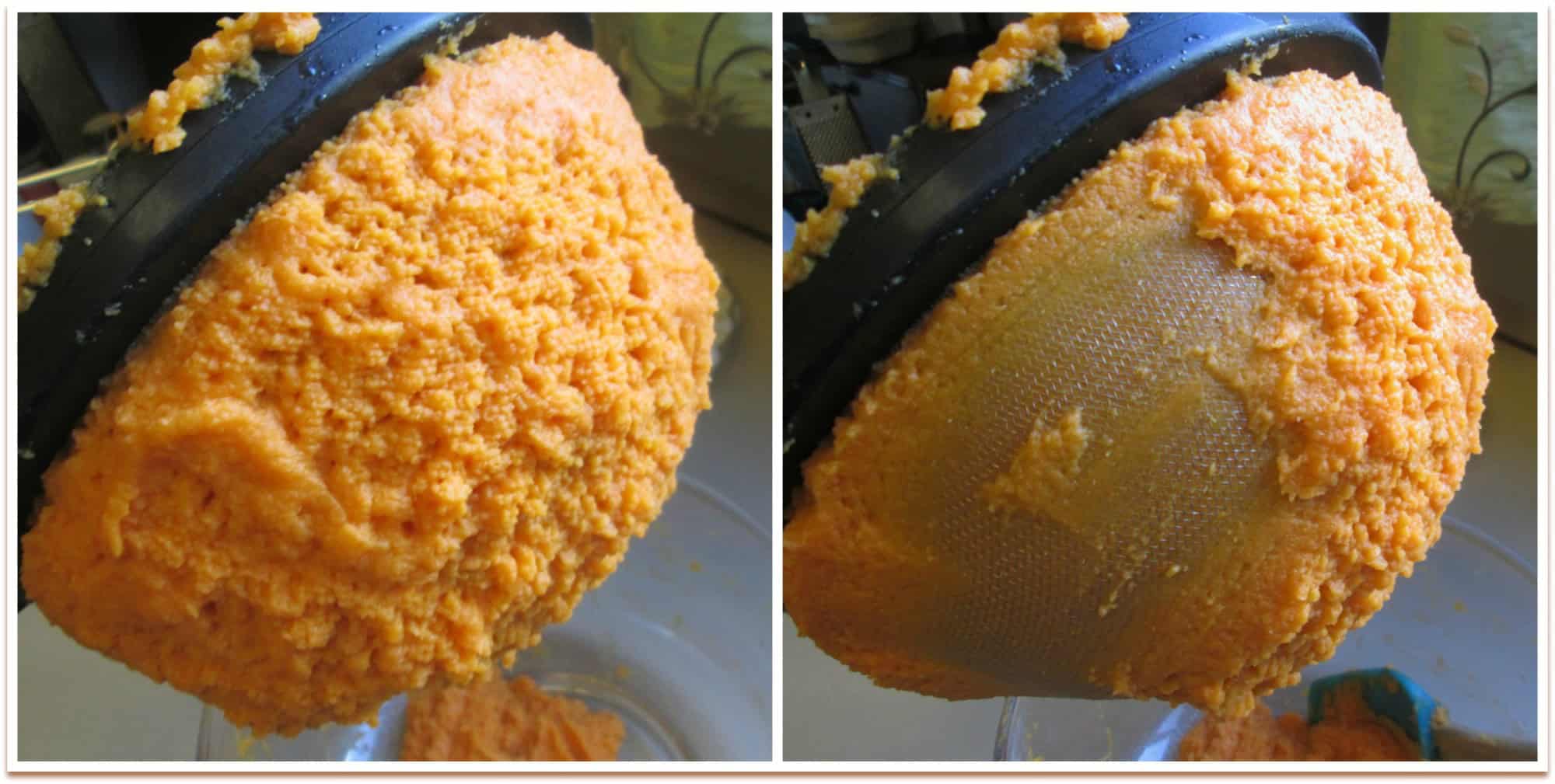 Once all the ingredients are mixed together this is what it will look like before it is baked.  No worries, it will bake back to a beautiful color.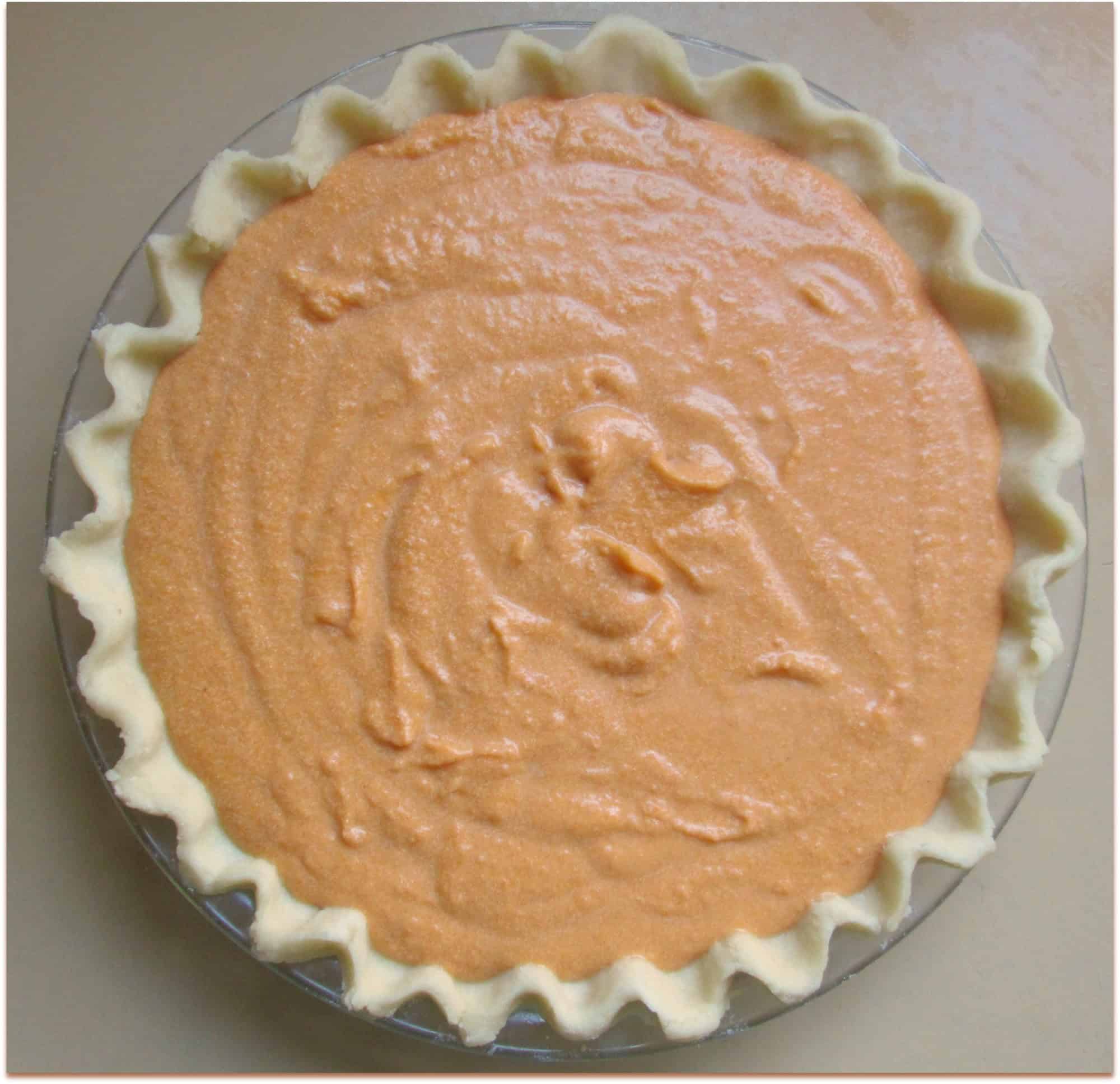 While baking, make the praline topping, this is not optional (you can omit nuts, only if you're allergic).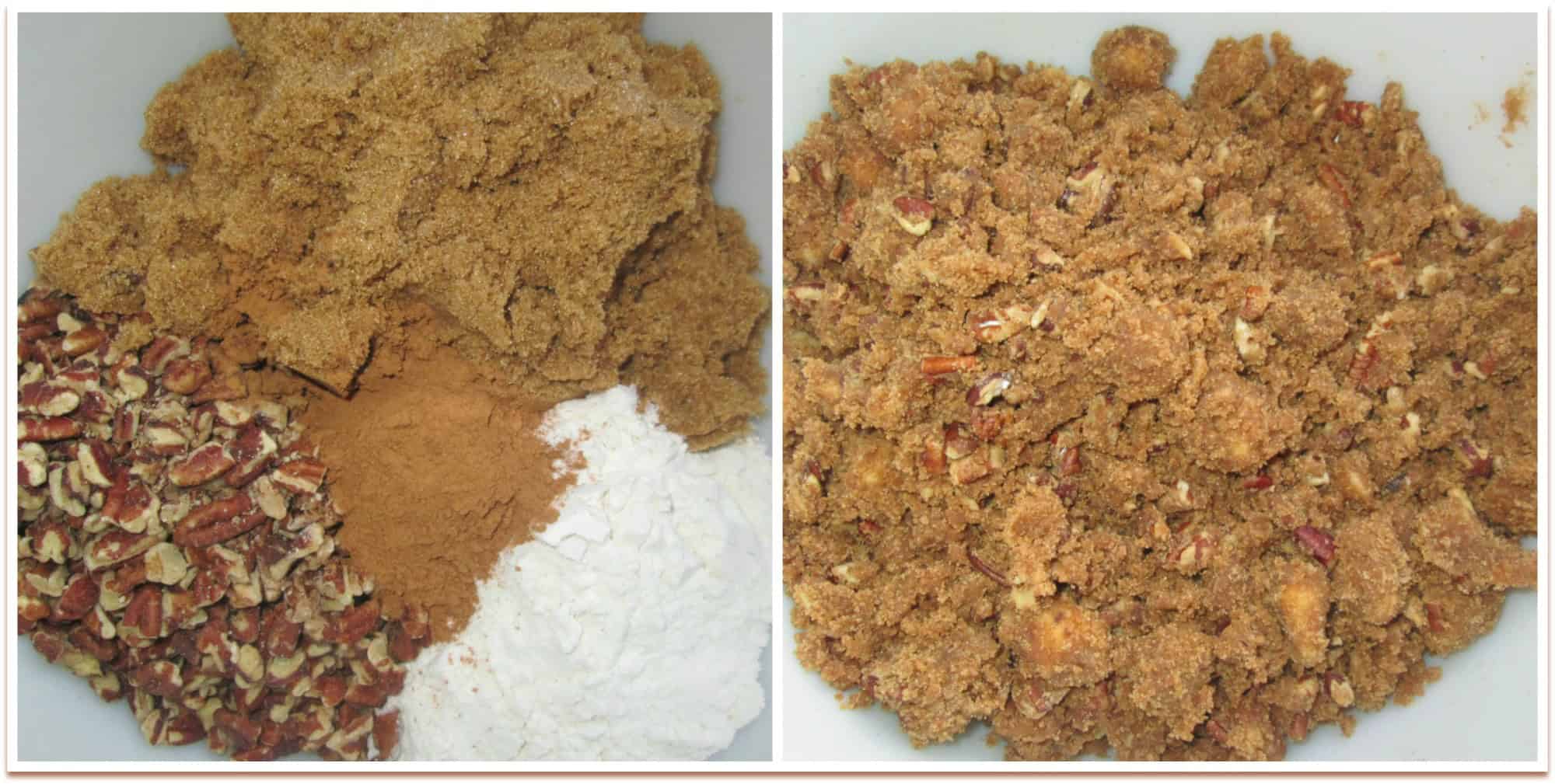 Here is the baked pie and the finished masterpiece with the baked praline topping.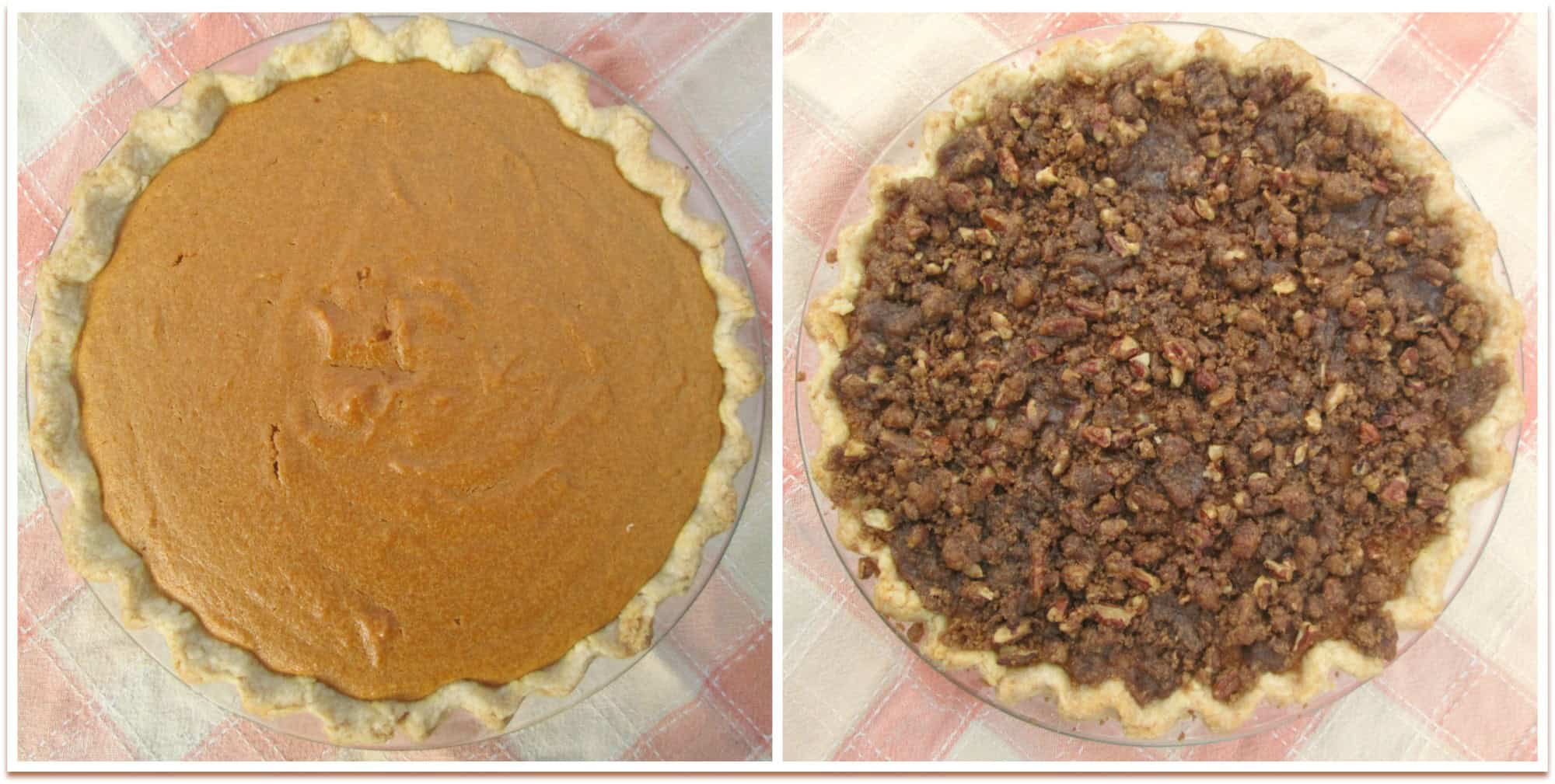 Time to Get your Patti Labelle on and Create the Best Sweet Potato Pie!
For gluten free use my Gluten Free Pie Crust made with my All Purpose Gluten Free Flour.
Don't forget to save the last slice for yourself!
Sweet Potato Pie
Author:
www.portlandiapielady.com
Ingredients
Filling:
6 Tablespoons butter
3/4 Cup sugar
2 eggs, beaten
2 cups cooked/mashed sweet potatoes(about 3 medium)
1/2 teaspoon cinnamon
1/4 teaspoon nutmeg
2 Tb. cornstarch or Clearjel
3/4 Cup half & half (or evaporated milk)
2 teaspoons vanilla
1/4 teaspoon salt
Praline topping (see below)
1 unbaked pie shell (See Grandma's Pie Crust below)
Praline Topping:
1/3 Cup chopped pecans
1/3 Cup packed brown sugar
1/2 teaspoon cinnamon
3 Tb. flour
3 Tb. butter
Mix until crumbly, set aside.
Grandmas Pie Crust (this makes two single crusts)
2 Cups flour
1 teaspoon salt
2 Tablespoon sugar
1/8 tsp. baking powder
3/4 to scant 1 cup shortening
1/3 to 1/2 cup cold water
Cut in all dry ingredients until crumbly. Add water all at once and mix just until forms a ball (do not kneed or over mix). Divide dough in half (this will be rather soft). Roll out one half on heavily floured countertop about 1 to 1-1/2 inches wider than pie plate, roll up on to rolling pin and unroll into pie plate (dough is too soft to pick up by hand).
Instructions
Cube the sweet potatoes and boil in water for about 10 to 15 minutes, drain.
Add the butter while still warm and whip with electric mixer to mash it all up.
Using a rubber spatula, push potatoes through sieve to get out lumps, which will also break up fibers.
Beat in remaining ingredients with electric mixer.
Pour in unbaked pie shell and bake at 350 for 40 to 45 minutes.
Crumble praline topping over baked pie, put back in oven for 3 to 5 minutes until golden brown.