17th ANNUAL PIE NIGHT was a HUGE success, as always. My daughter and I made 47 pies total, 27 different pies, it was a sight to behold. My daughter (who is pictured a few pictures below may not like the picture I chose of her) made HALF the pies, HALF!  She was the true spirit of Pie Night this year!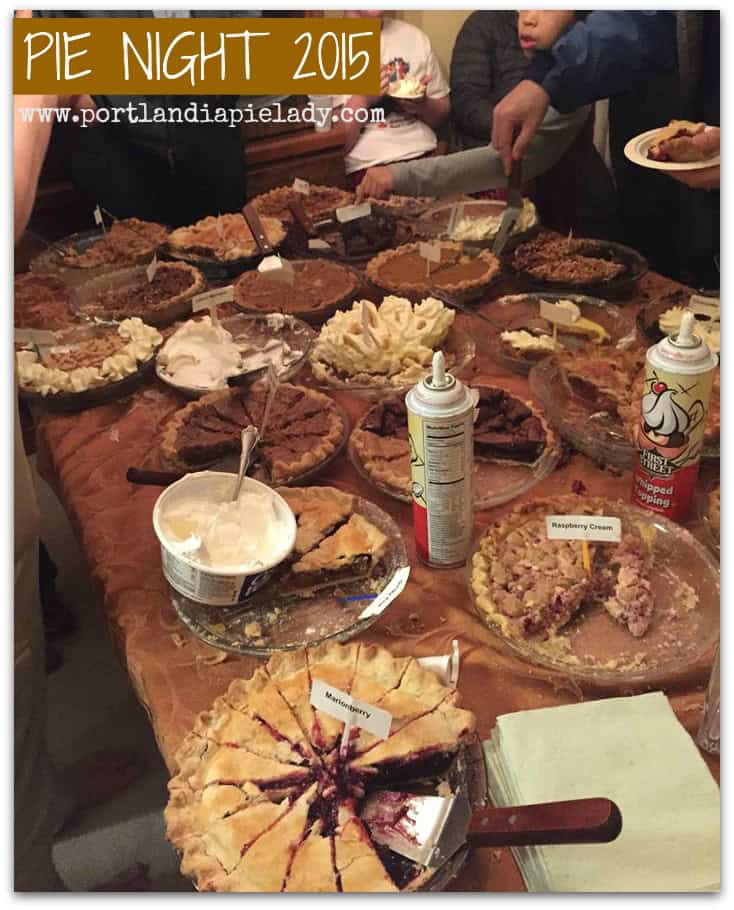 Pictured above are marionberry, raspberry cream, ginger pear, coconut cream, maple bacon, lemon meringue, Biscoff pie, Nutella pie, caramel apple, chocolate pecan, key lime, and chocolate chip pie (the rest of the pies were on another table).  The are so many pies not pictured: Samoa, sweet potato, smores, chocolate cream, lemon sour cream, Frango, blueberry, banana cream…etc.
We estimated we had about 150+ people that came through during the 2-1/2 hours of pie time, lots of fun conversations all the while trying multiple slices of heaven.
Here are just a few of my favorite pics of the night, I love sharing pie!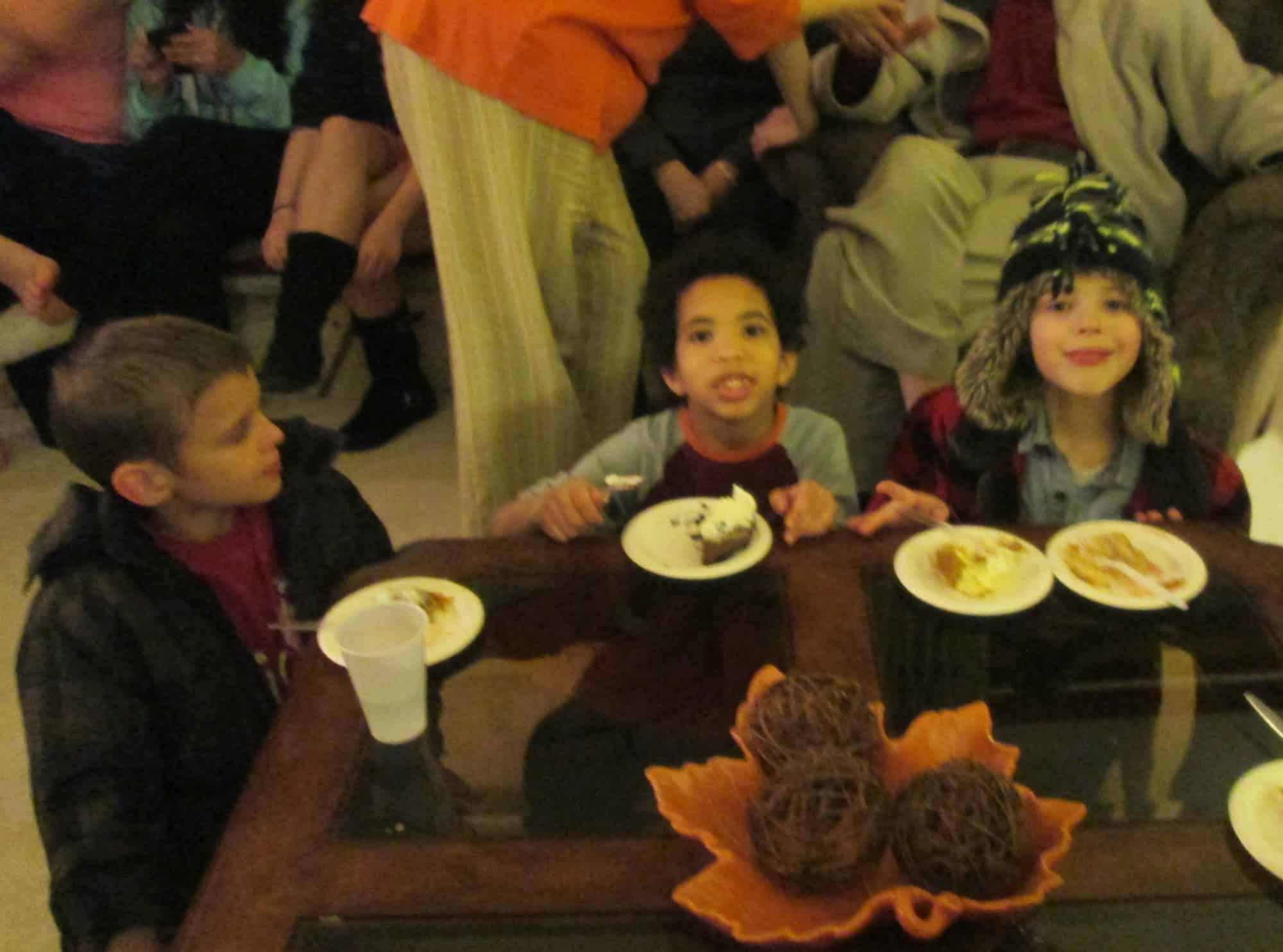 Gluten free was made available too (Martin on the left devoured his) with friend Jaden and some cute little guy I do not know?  Glad he got some pie.
Thank Ms. Suzzie – she helped set up and cut pies!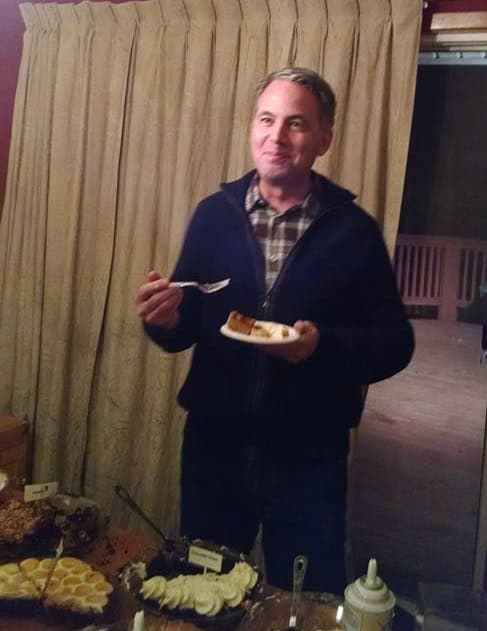 First year at Pie Night, look how happy Lee is!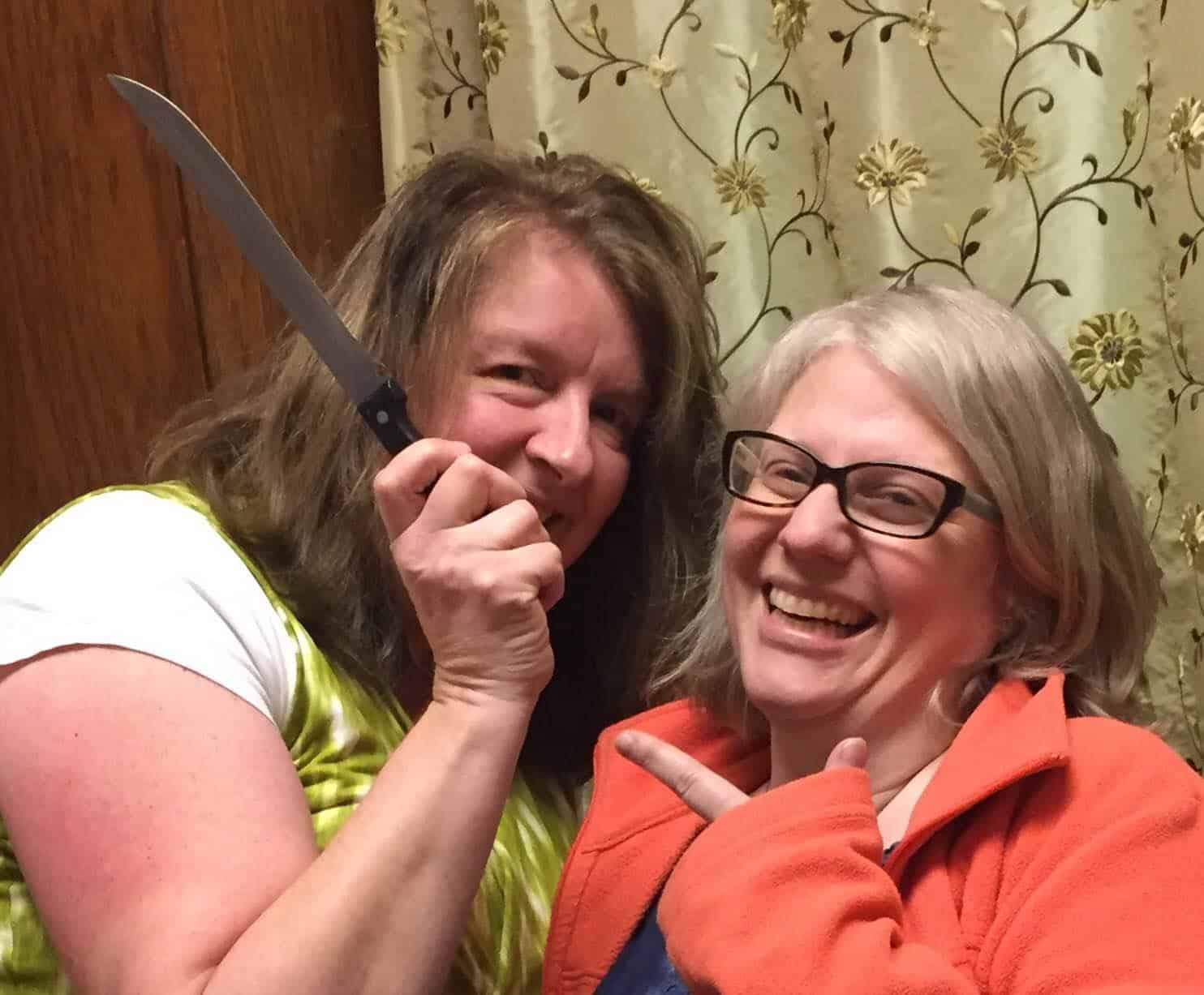 Linda (the Pie Lady wielding a knife) and Ms. Dorey D.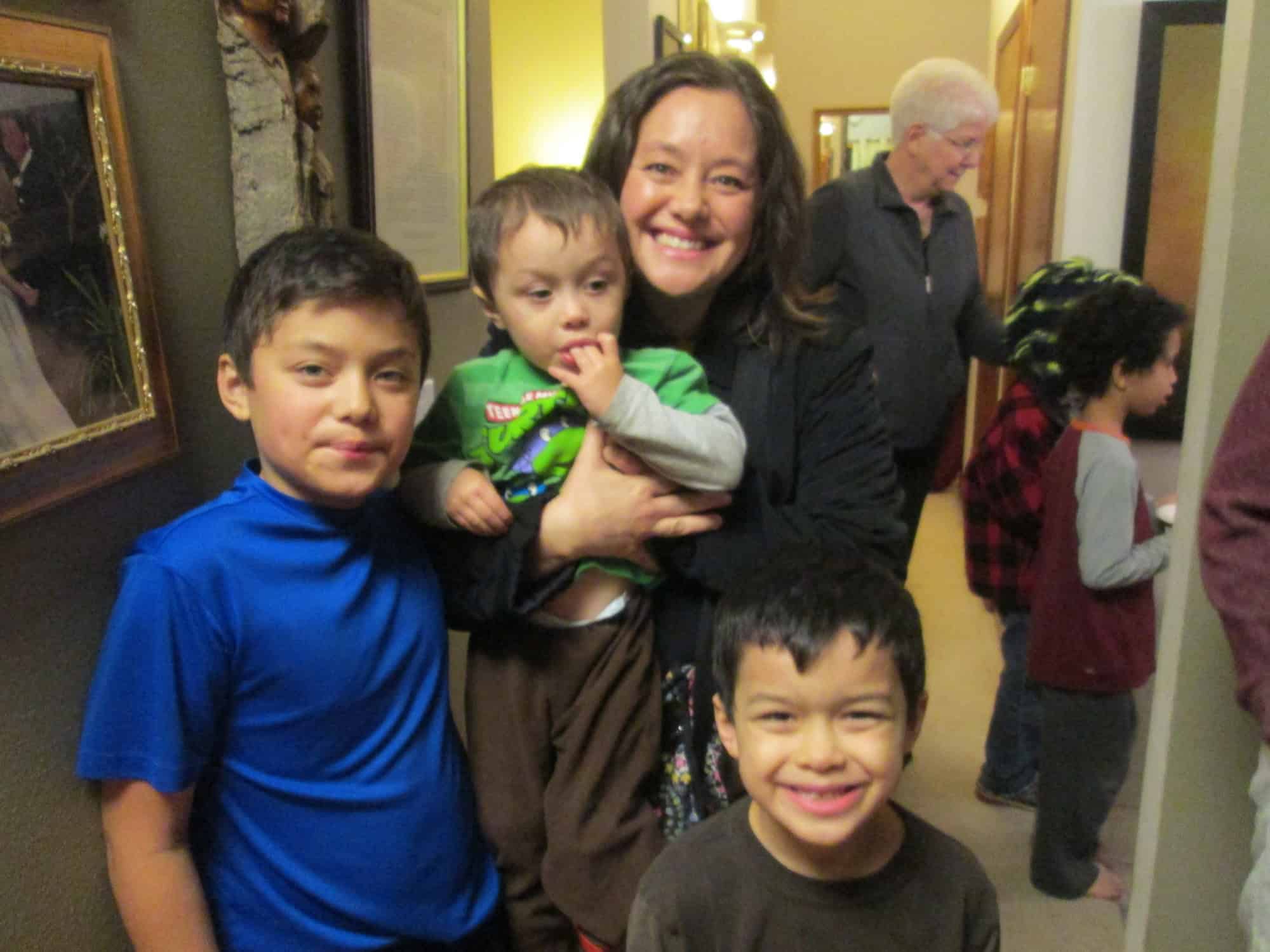 Angie and her cutie pies!  Wouldn't be the same without you!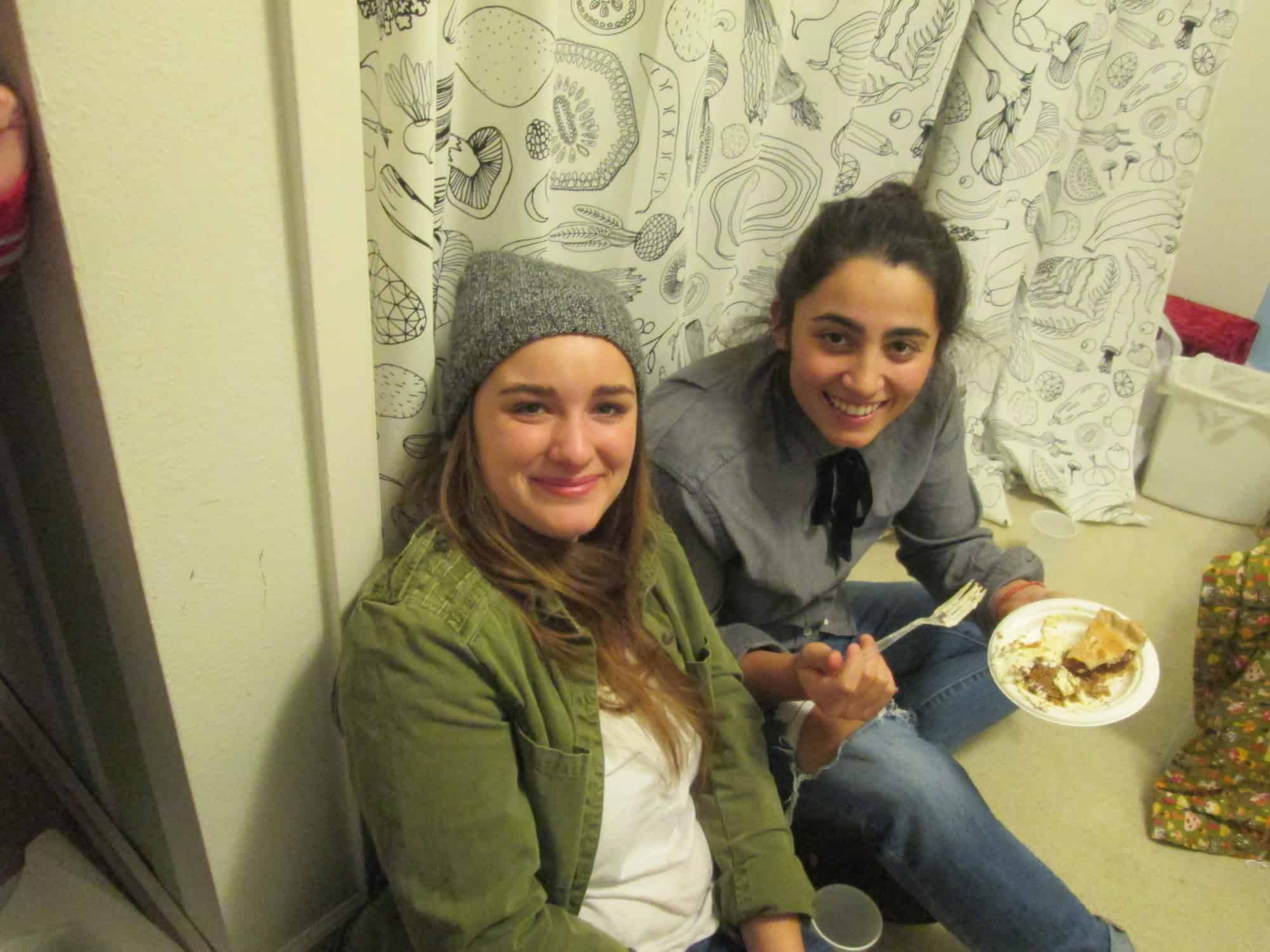 Samira and Ashlee – Helped with cleanup w/o being asked…wow!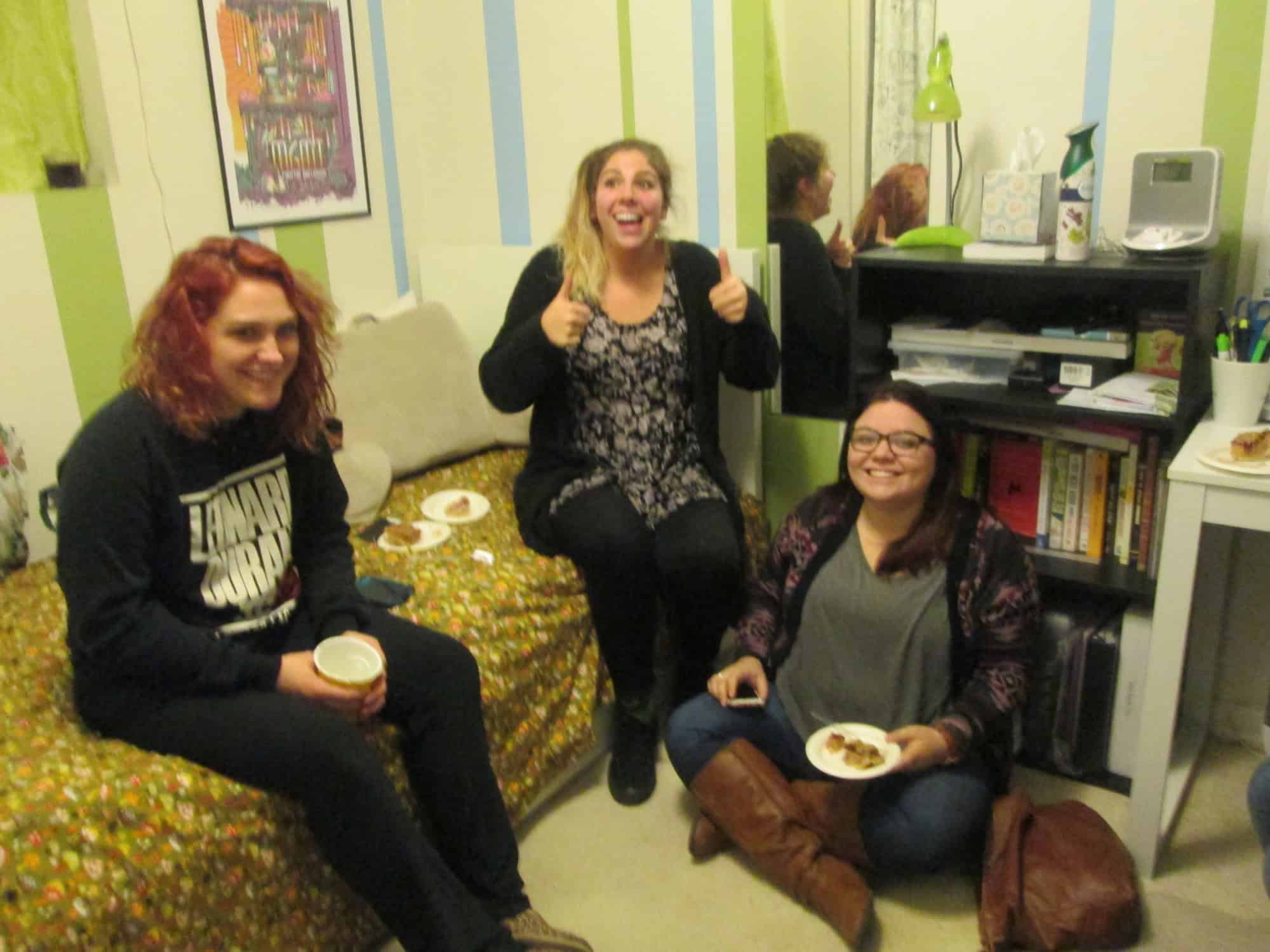 The "thumbs up cutie" is my daughter – how can you not be happy eating pie?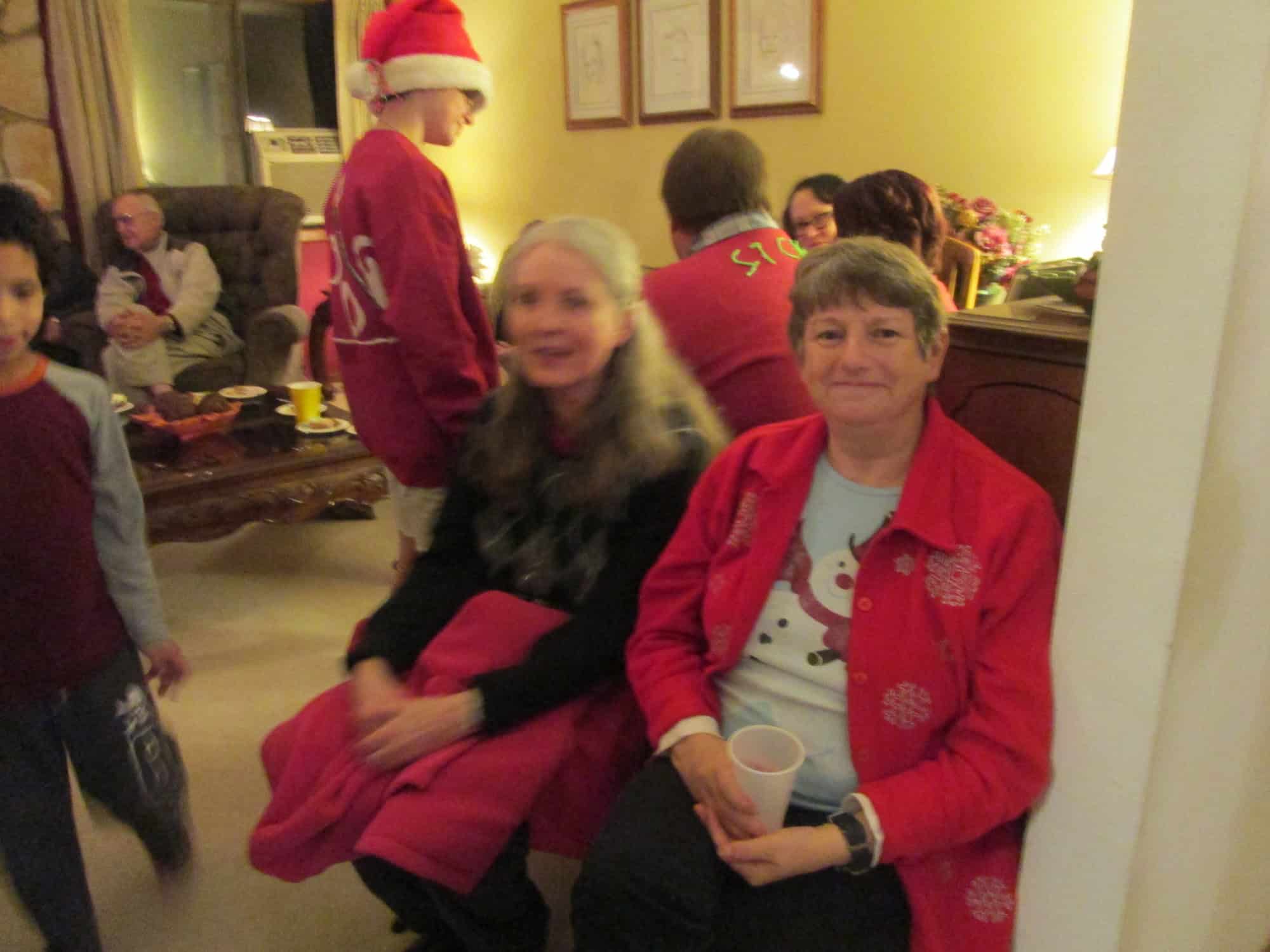 Sharon!  My favorite neighbor friend!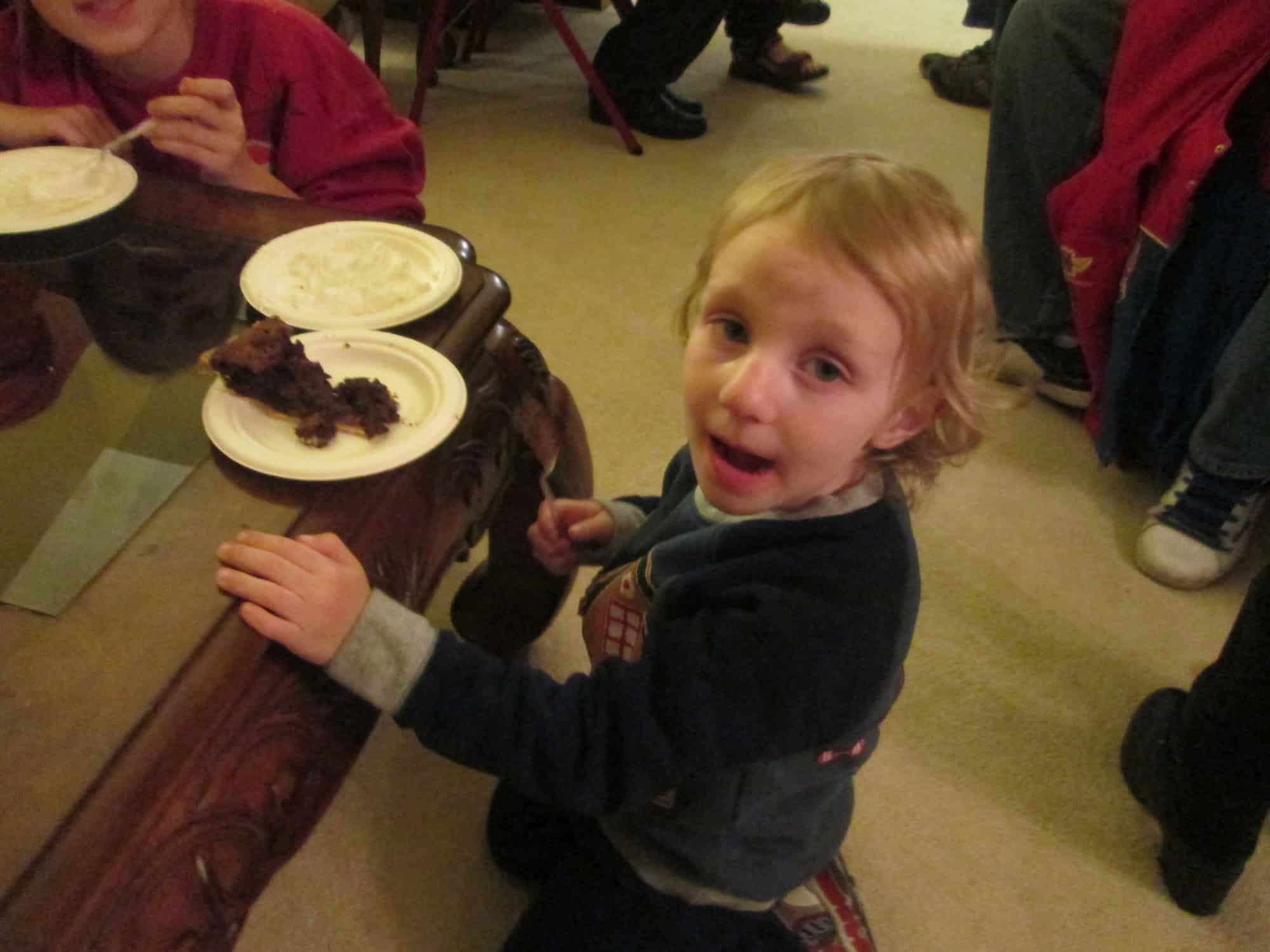 Hello Superhero Max!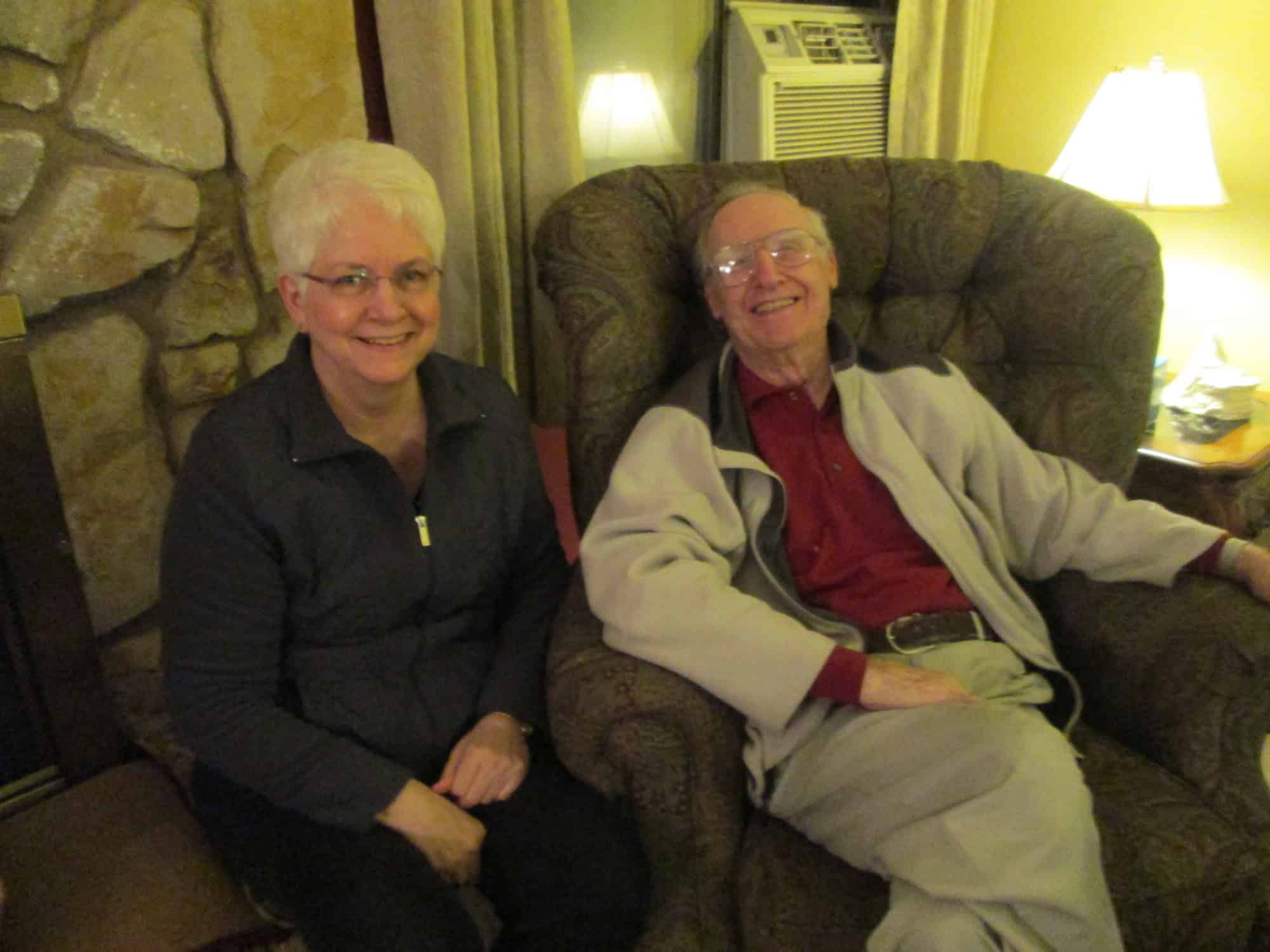 Catherine & Jack – have not missed a year of pie night (17 years)!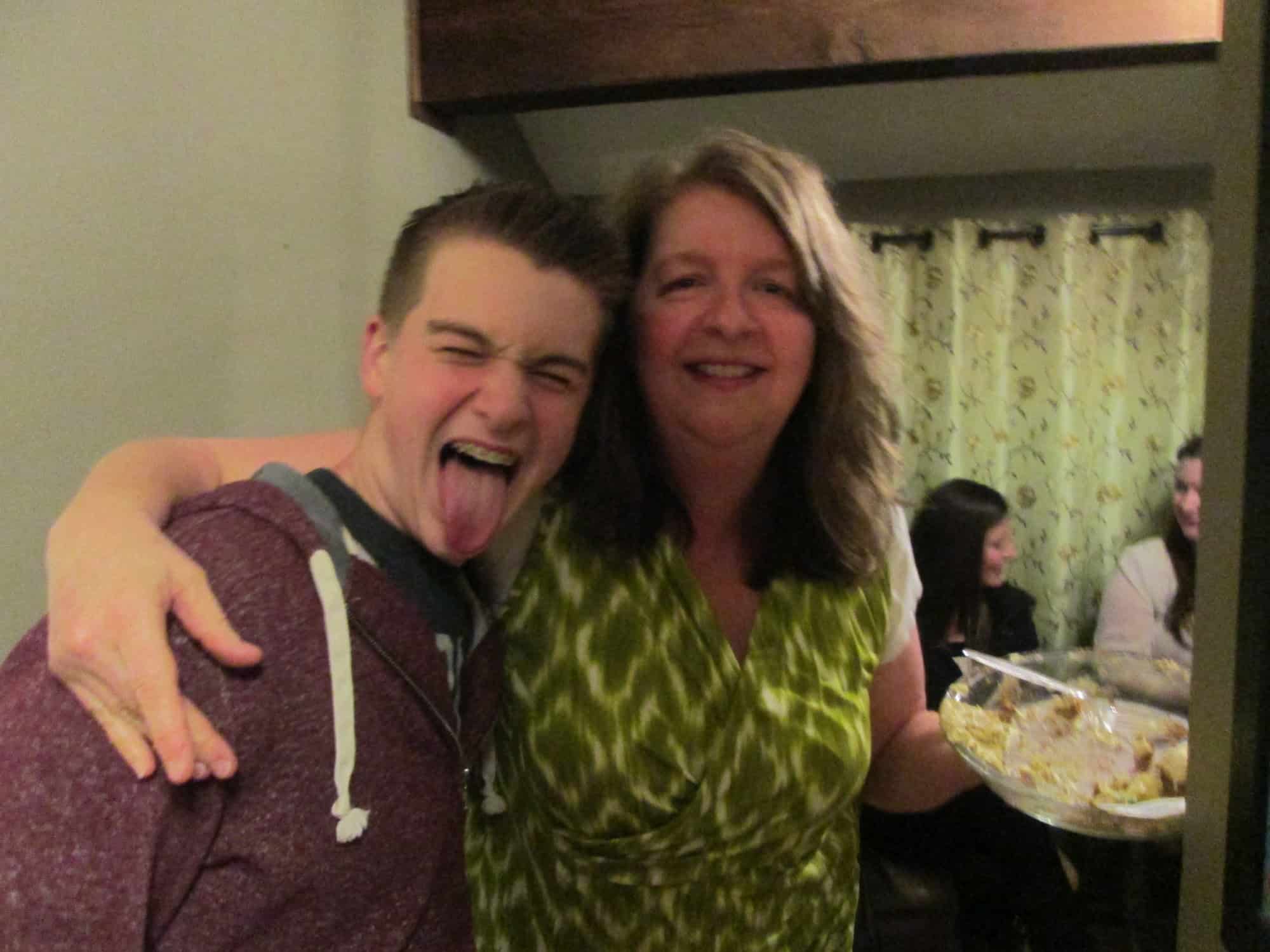 Nephew Jack & the Pie Lady.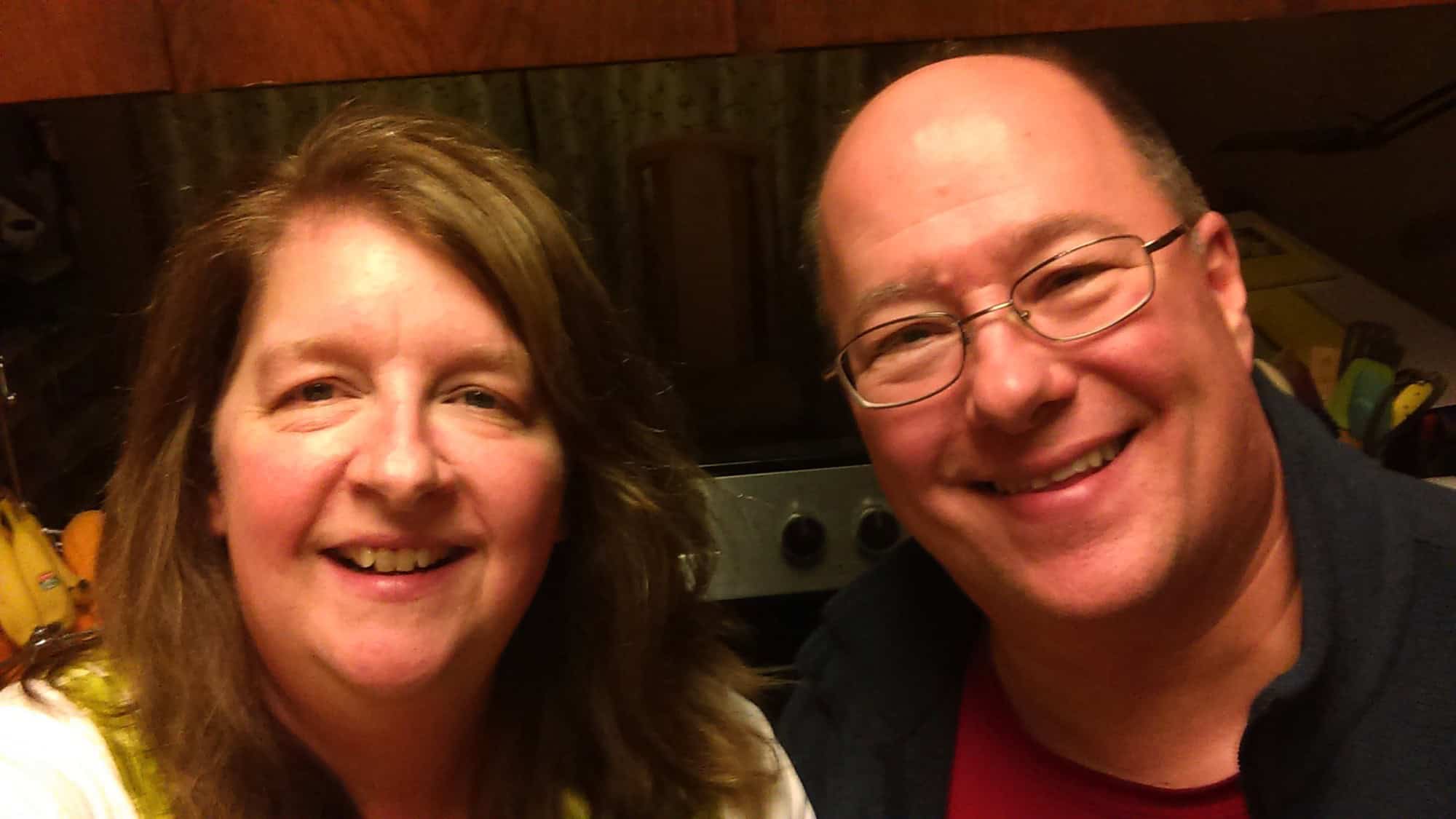 Old High School Friends, Linda & Ray (got to meet his family, what a great good-looking bunch)!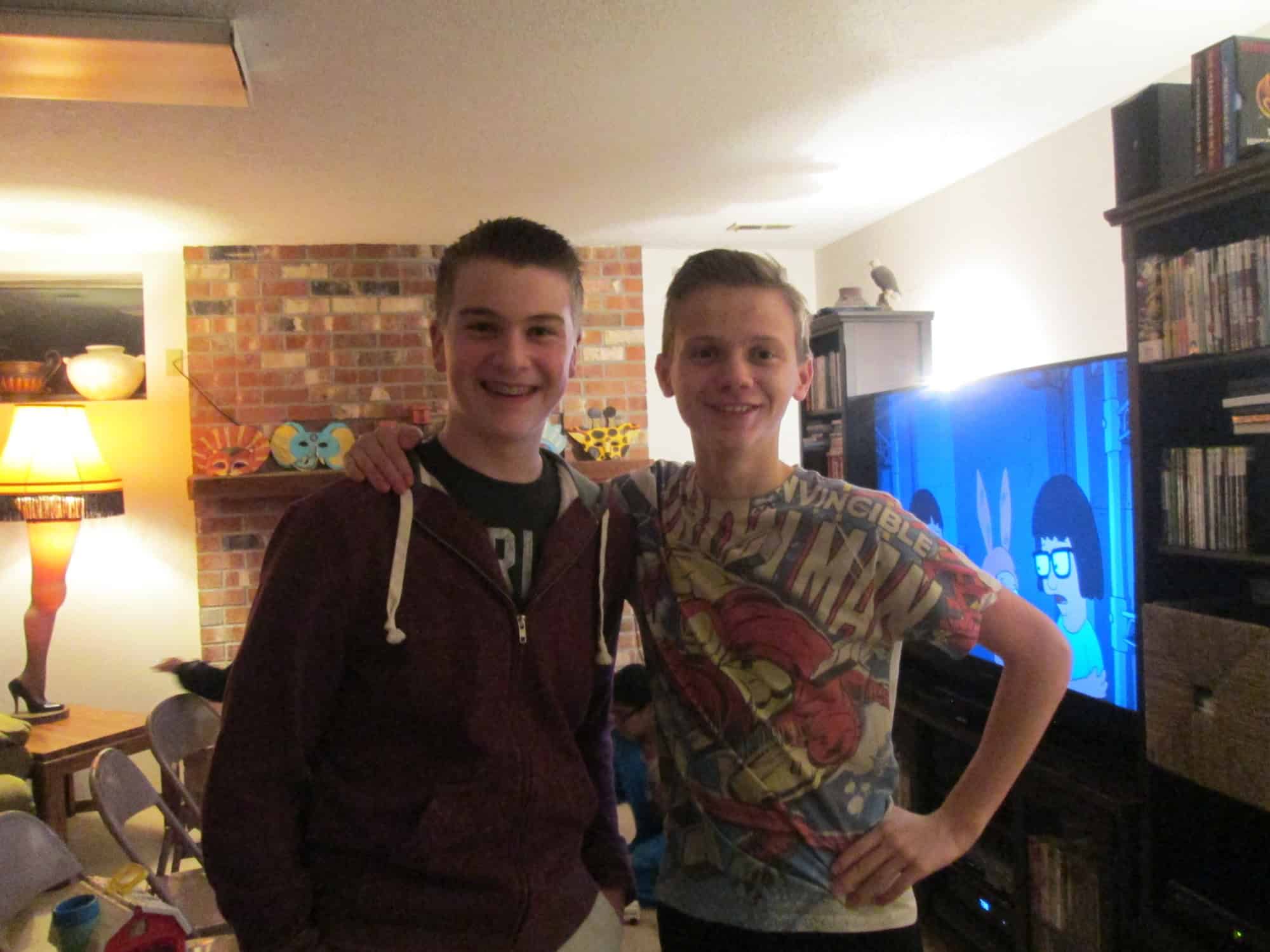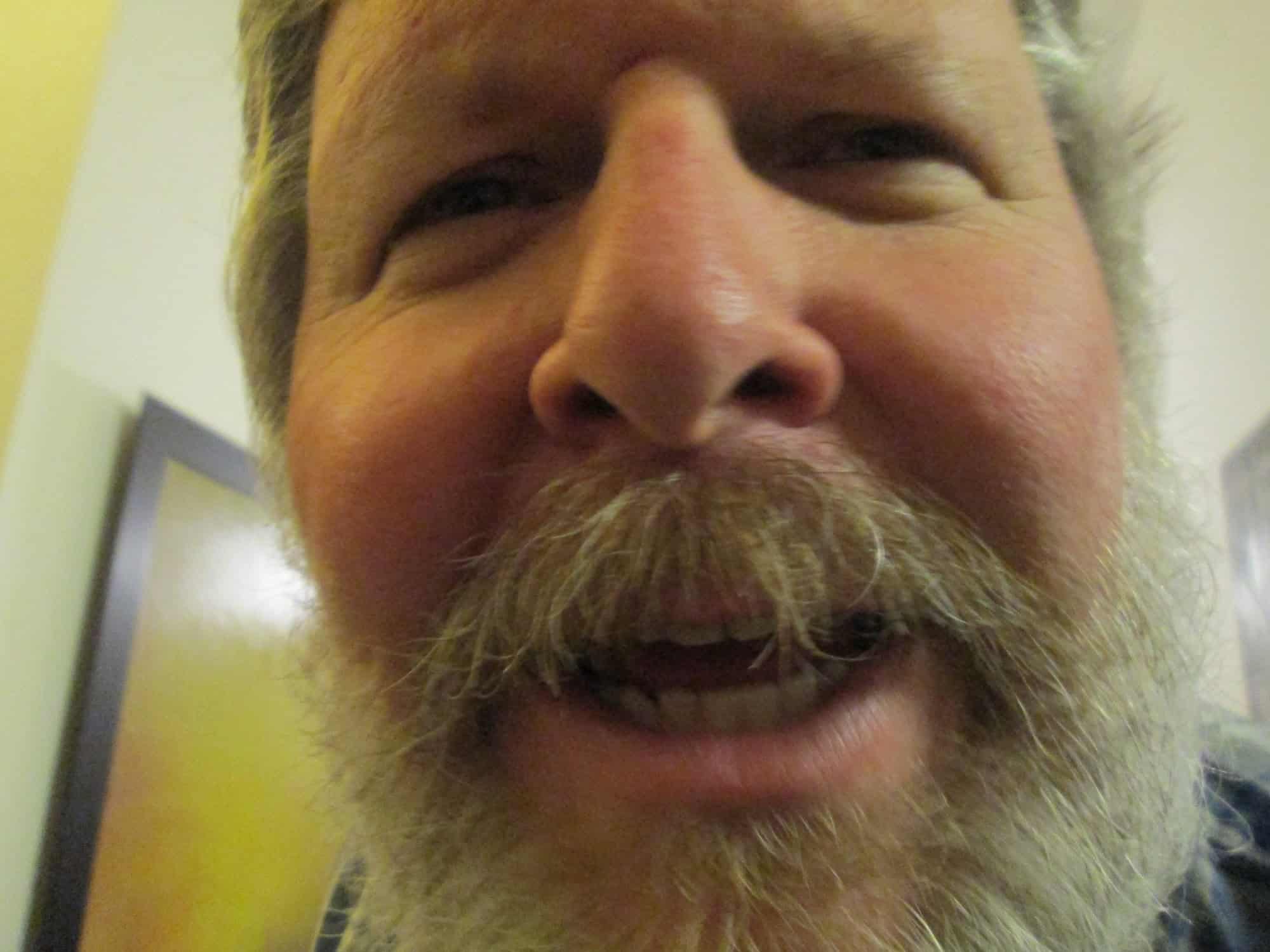 The Father of Pie Night, Cleaner of the House, Greg.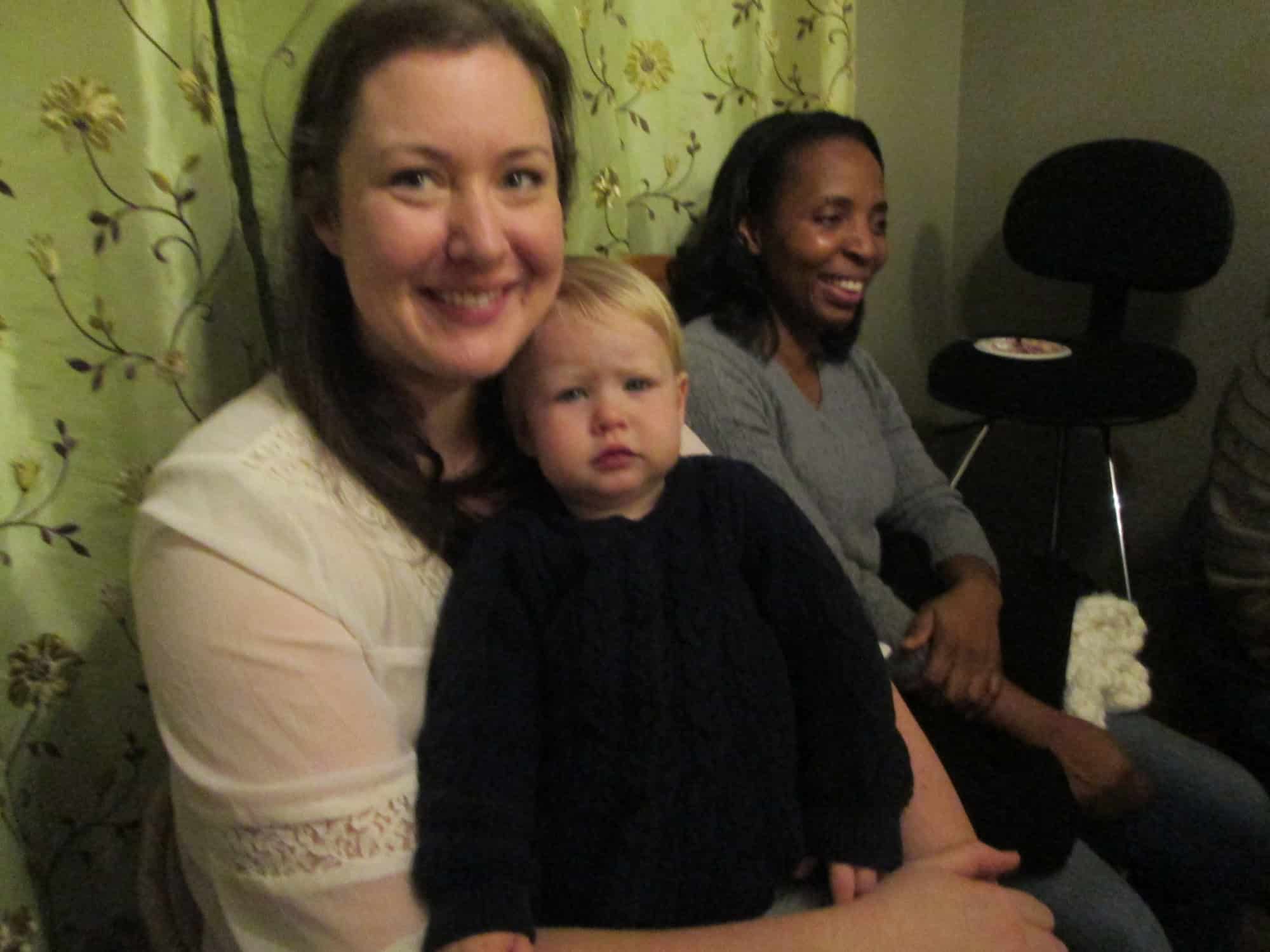 Katie, Little Miss Ruby, and Ann!