Soul food from the South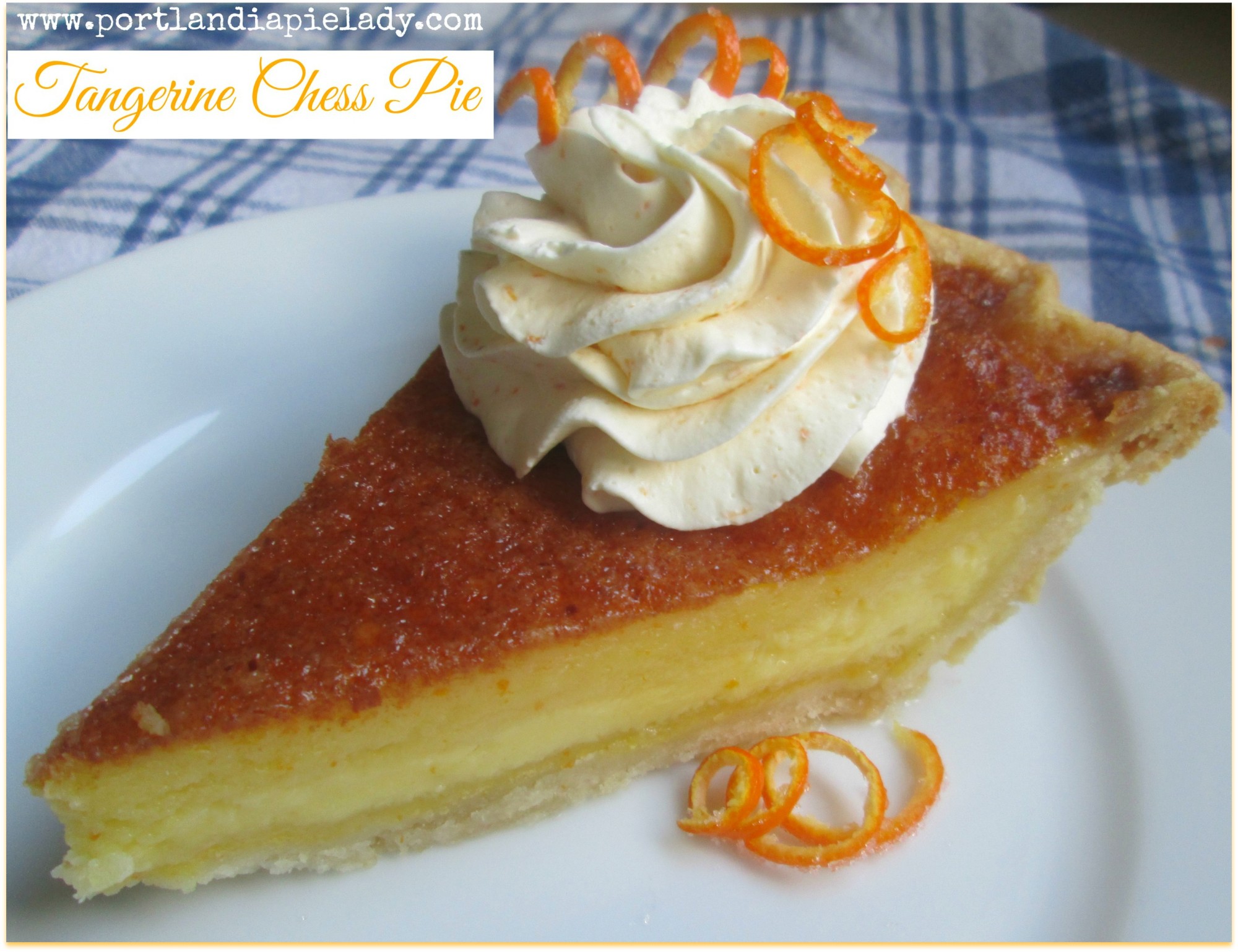 It is a rare sunny (& cold, brrrr) winter day here in NW Oregon, and a bite of citrus with a zing of tangerine topped with a swirl of tangerine whipped cream makes it taste like summer.  I know, it's hard to think summer when it is gray, wet and rainy for days on end.  BUT COME ON WITH ME, THIS WILL SNAP YOU OUT OF THE WINTER BLAHS!  It is the perfect amount of tart vs. sugar where both are the winners!  
Chess Pie probably got its name from Pie Chest(s) (Pie Safe or Pie Cupboard), which was around before ice boxes. I am so grateful for refrigeration!  Back in the day when folks only ate seasonally, and their cellars were barren of fruit, chess pie became a winter/spring classic dessert.
Today, cooking seasonally is in!   Our ancestors knew this; they were trendsetters at their best.  So in the spirit of following in their footsteps I decided to use fruit that is more plentiful and seems to hit produce department big during winter, tangerines!
As a kid, Christmastime always meant we had a tissue-wrapped tangerine or mandarin orange in the toe of our stocking (this was always my least favorite part of the stocking, even though I love citrus-flavored anything).  This also meant there was a half a crate of tangerines left over to be eaten!  As I too have an abundance of those orange little "toe" nuggets, Tangerine Chess Pie it is!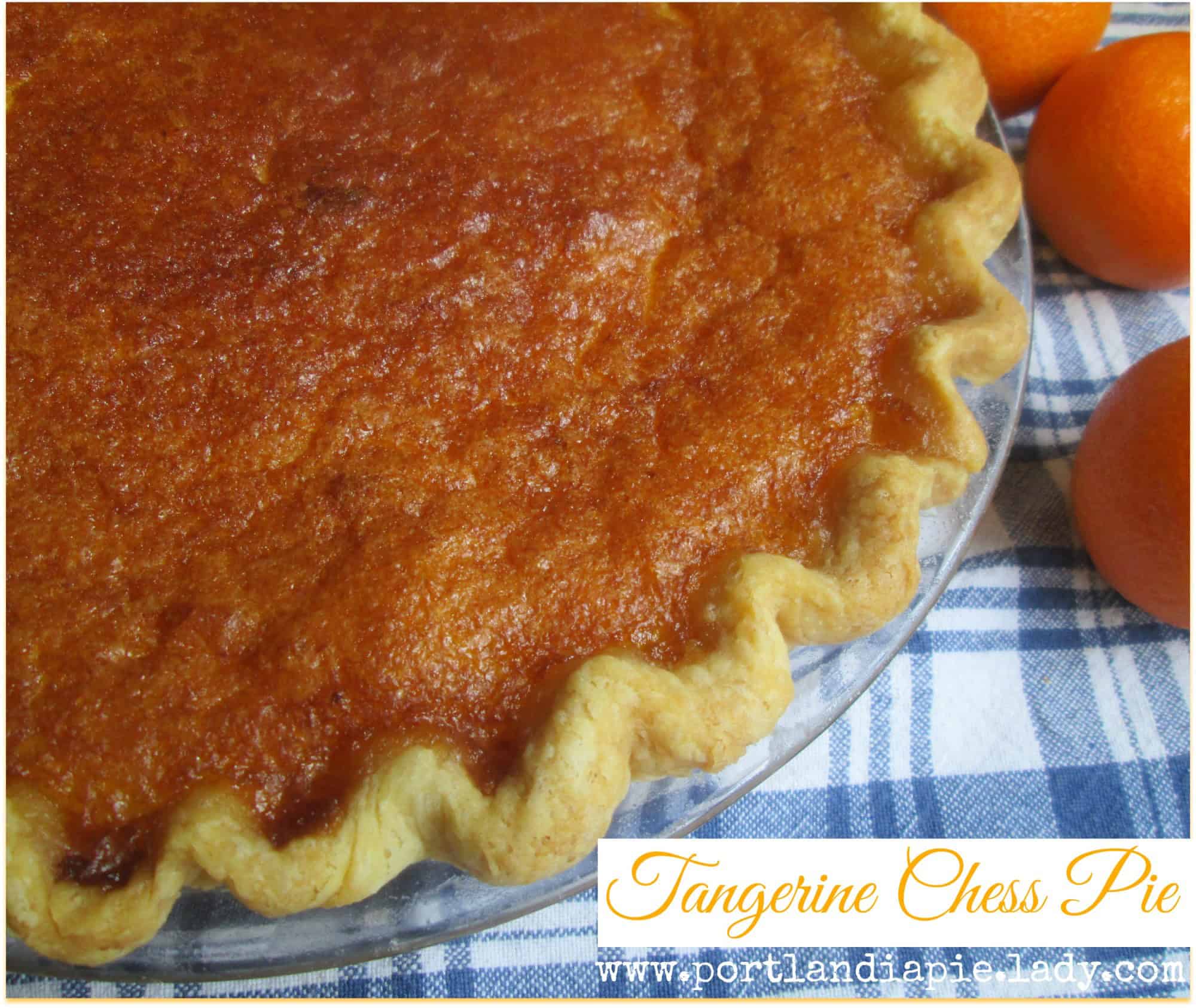 Mandarin orange, lemon or lime could all be substituted and they would all taste divine, just choose the flavor your family loves the most, but tangerine is my favorite of the "orange" world.  Chess Pie has a good amount of sugar;the tartness of the citrus cuts through and evens out the sweet of the pie and ta-da, you have a perfect blend of tart vs. sweet, man alive, I love it.
One of the ingredients in a good ol' southern chess pie is cornmeal, which I felt like mine was too coarse so I ran it through the flat blade of my "Magic Bullet." You can see the before/after below.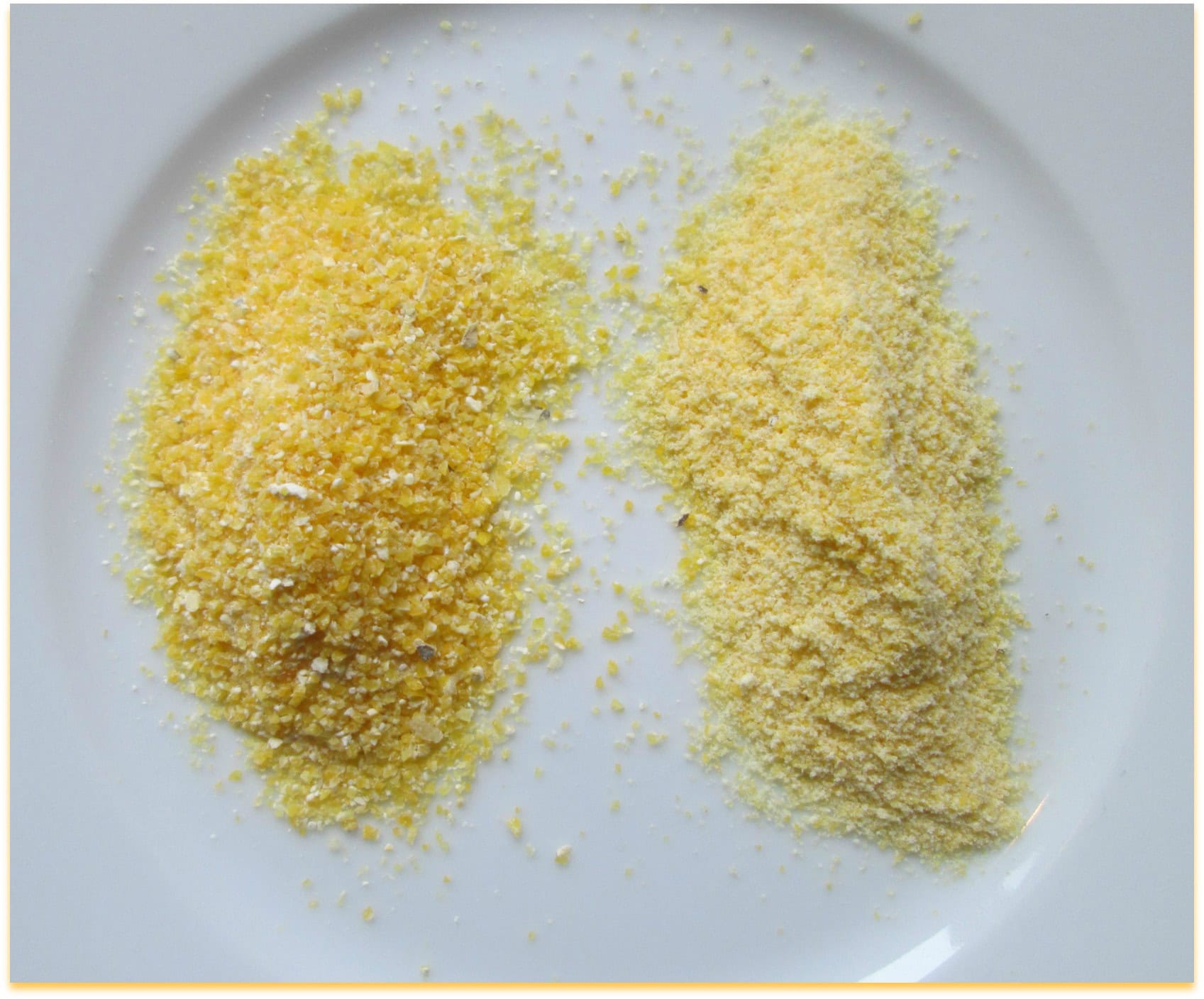 How to test when done?  Great question! Most custard pies will puff up slightly around the edges, but you don't want it to puff up across the entire pie. The puffiness will settle down and your pie will be beautiful once again and perfectly baked.
If you prefer, a "knife test" is great too, it needs to come out fairly clean,  definitely no goo.  The knife test can sometimes leave a ghastly scar, but unless you are presenting this as magnificent masterpiece, I doubt the family will care; heck they may not even notice.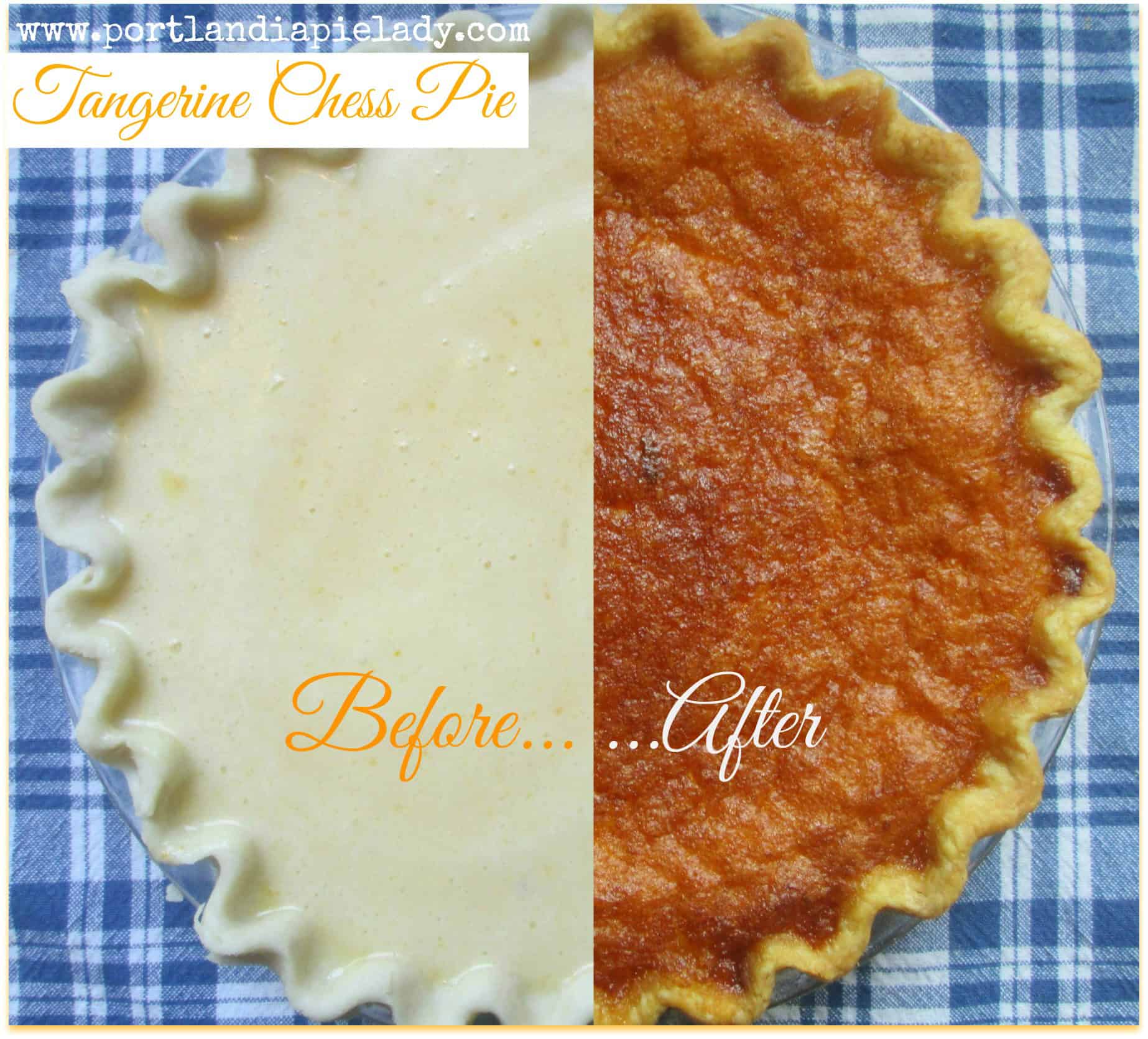 For the tangerine whipped cream, I mixed 2 tablespoons of sugar with the zest and let the sugar take on the zest flavor and color.  Reason: When you are whipping the cream some of the zest will get "caught" on the beaters and I don't like to scrape it off, however the sugar will now have absorbed enough of the flavor, so you get creamy tangerine zesty whipped topping without big pieces of zest, but some big zest flavor.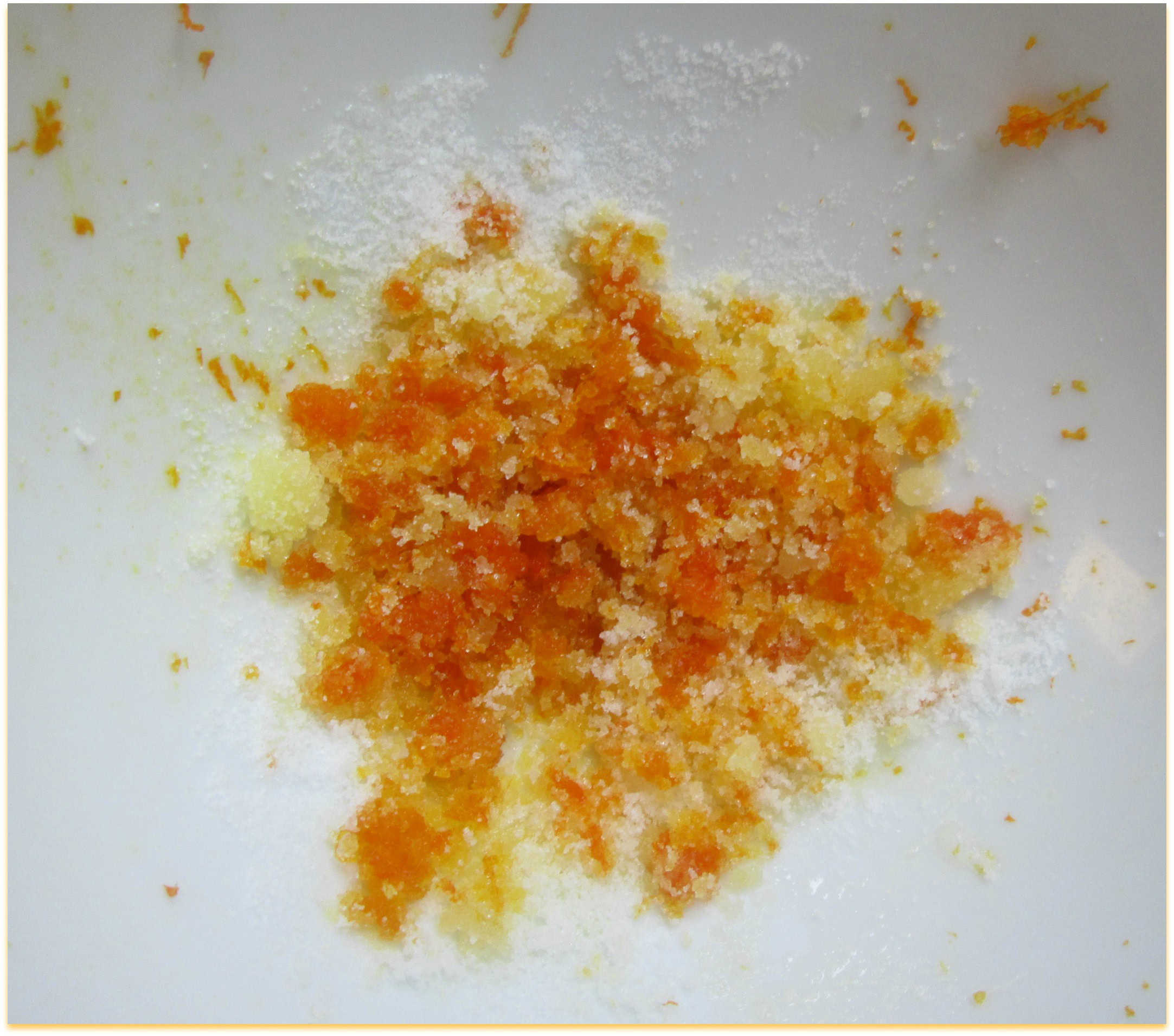 The citrus curls were SUPER EASY.  I cut the tangerine in half, took out the fruit, leaving the peel intact and used a pair of scissors cutting a narrow piece of peel about 3 to 4 inches long.  Just simply wrap it around a toothpick, hold it for about 10 seconds, let go and let it slide off the toothpick onto a plate.  That's it!  It will keep it's shape. Try it, you will be a believer.
This pie will brighten any day, even our super-soaked rainy gray winter days in Oregon.  So, take a slice of pie, grab a book, curl up in your favorite chair and enjoy a guilty pleasure, and remember, save the last slice for yourself.  
Tangerine Chess Pie
Ingredients
1-1/2 cups granulated sugar
2 Tablespoons of cornmeal (ground in blender)
2 Tablespoons Clear-Jel or Cornstarch
Pinch of salt
1/2 cup of butter, melted and cooled
2/3 cup of buttermilk
2 teaspoons of pure vanilla extract
4 large eggs
Zest from 1 tangerine
1/3 cup fresh tangerine juice (may use 1/4 cup orange + 1 Tb. lemon)
1 prepared unbaked pie shell
Tangerine Whipped Cream
1 cup heavy whipping cream
2 Tablespoons sugar
Zest from 1 tangerine
Whipped Cream Instructions:
Mix the sugar with the tangerine zest and let sit for about 30 minutes or so.
Mix the zest/sugar mixture with the whipping cream and beat with electric mixer until stiff beats form (about 7-8 minutes).
Instructions
Preheat oven to 350 degrees.
Mix the buttermilk with the tangerine juice, set aside.
In a separate bowl, whisk together the sugar, cornmeal, cornstarch and salt.
With an electric mixer, mix the dry ingredients with the cooled butter, buttermilk, and vanilla.
Add the eggs, mixing with electric mixer until thoroughly blended in. Stir in tangerine zest.
Pour into pie shell and bake at 350 degrees until golden brown and set, about 50 to 60 minutes.
Cool completely, serve with whipped cream, and garnish with tangerine curls, and dig in.