Dreamy Creamy Vanilla Custard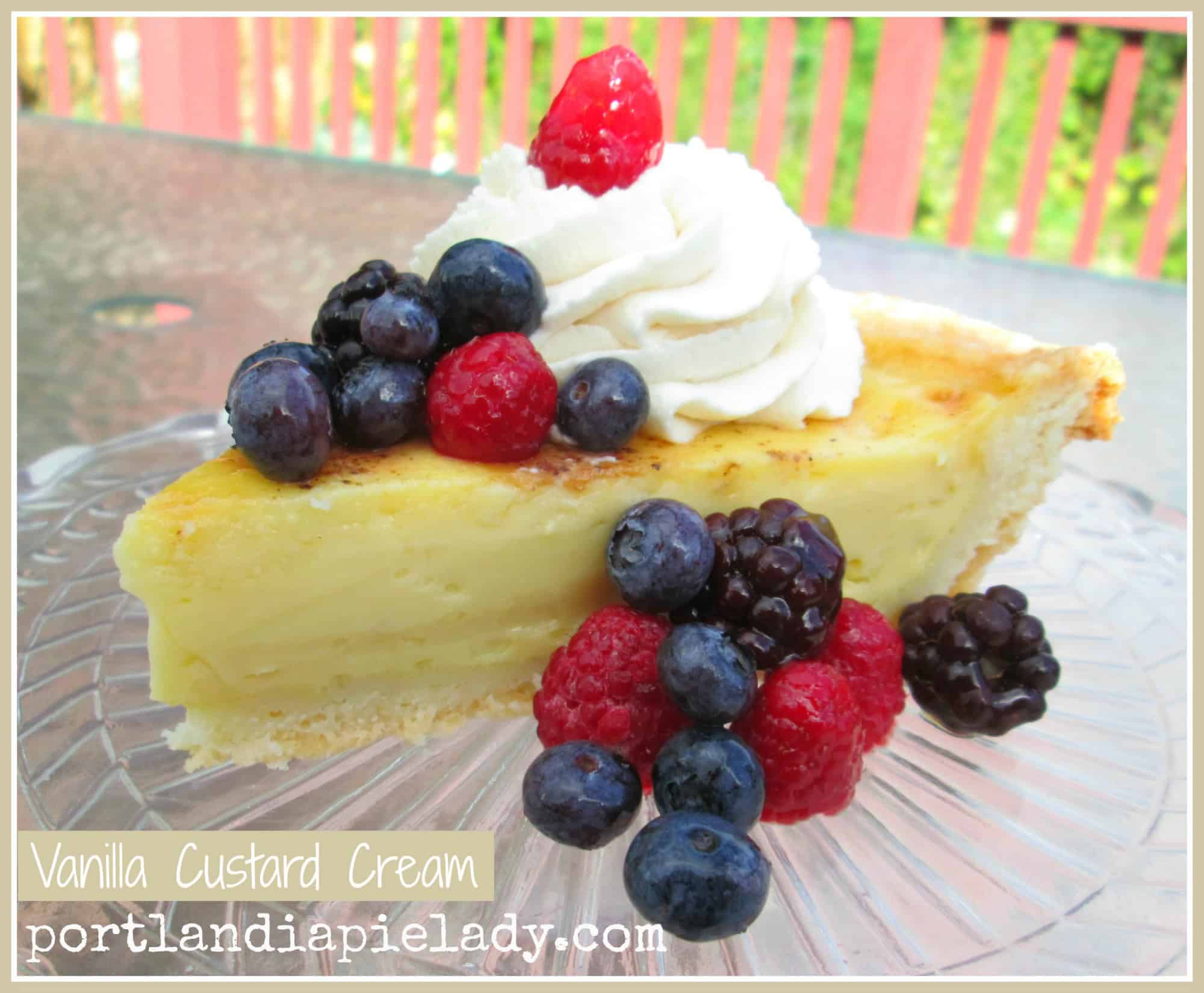 Vanilla custard is what I consider the kissing-cousin to vanilla cream pie.  They are both divine, but custard is firmer, like a gentle, loving, but firm grandmother.  It is oh so creamy, each bite melts in your mouth, and is very easy to play "dress up."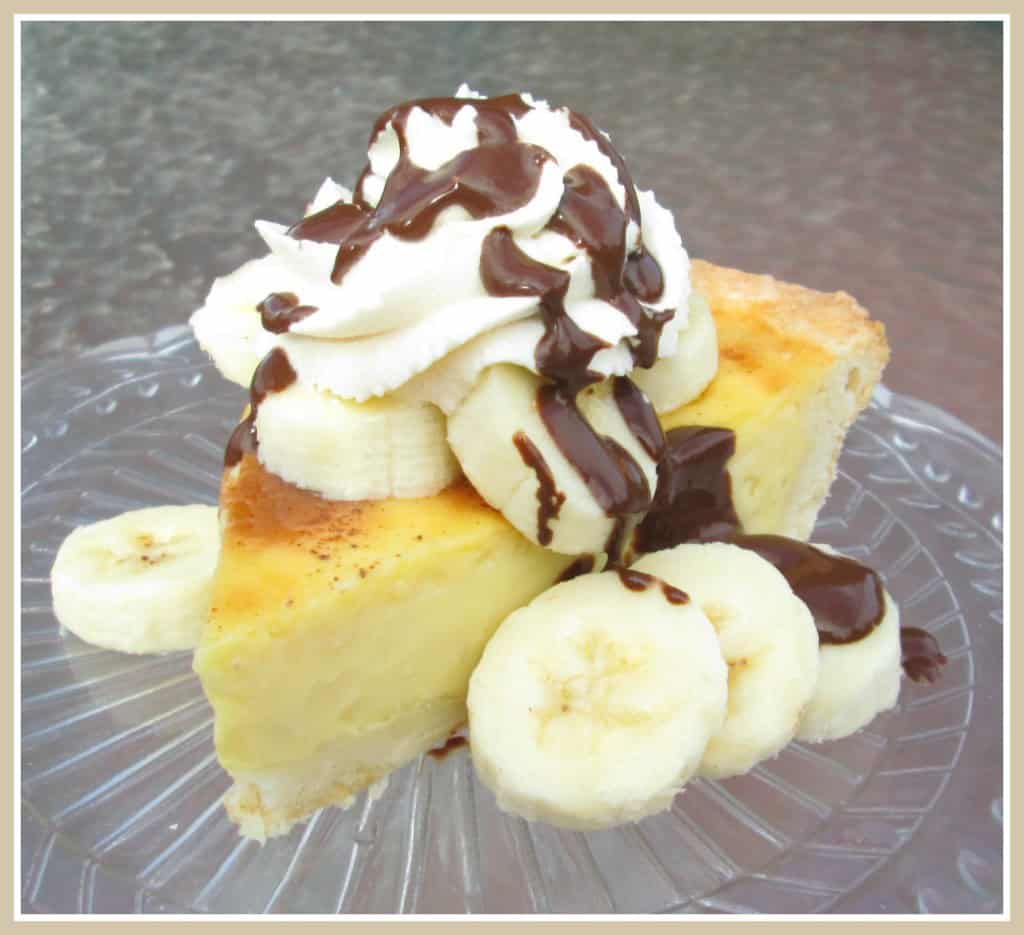 The combinations are truly endless  (bananas, chocolate, berries),  but there is nothing wrong with an unabashed slice of vanilla heaven.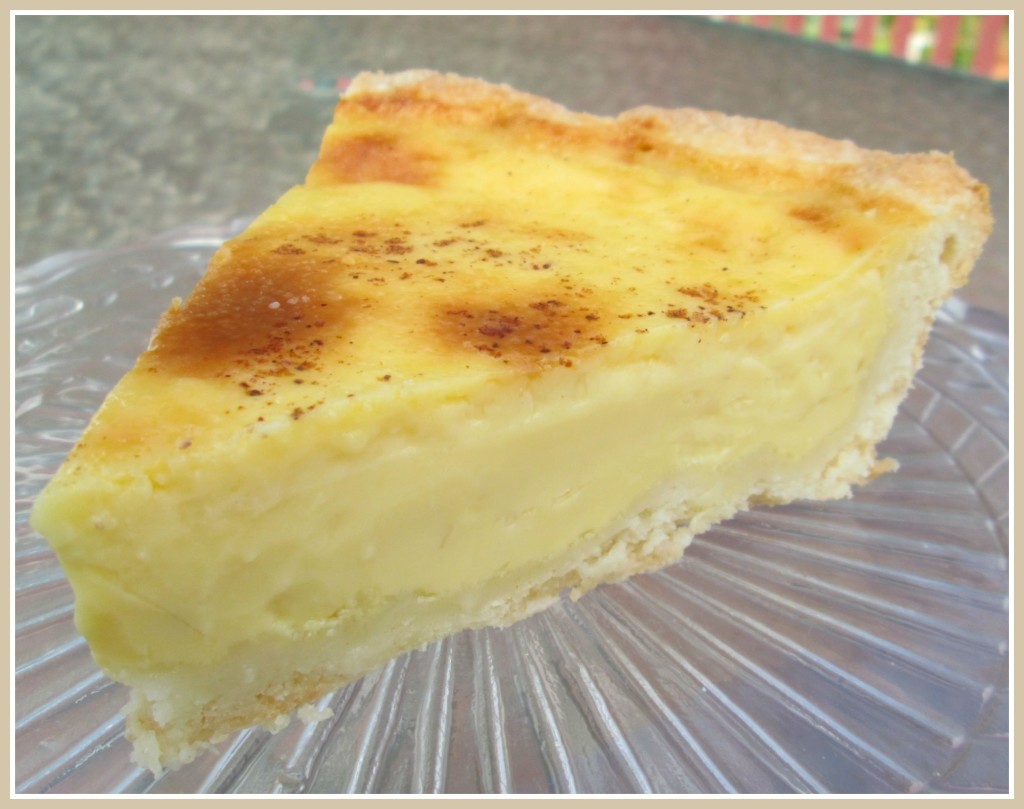 You will want to use a sieve to strain the filling into the pie shell (noted in instructions).
This is the one I use, it's my best friend in the kitchen, depending on the pie (no, the sieve is not oven safe, that's another story, this is sieve #2).
For the crust I used Grandma's Pie Crust (posted with Strawberry-Rhubarb), you can't go wrong, and there is no need to pre-bake the crust, the magic happens all at once, easy peasy.
For gluten free use my Gluten Free Pie Crust made with my All Purpose Gluten Free Flour.
Vanilla Custard
Ingredients
4 Eggs
1/2 Cup Sugar
1 teaspoon pure Vanilla
1/2 teaspoon Salt
1-1/2 Cups Milk
1 Cup Whipping Cream
Nutmeg
One-half prepared Grandma's Pie Crust Pastry, posted with Strawberry-Rhubarb:[http://portlandiapielady.com/71]
Instructions
Prepare your pie crust pastry dough into pie plate, set aside.
In bowl, beat the eggs until whites and yolks are thoroughly blended, set aside.In a 2 quart saucepan on stove, stir sugar, vanilla, salt, milk and whipping cream. Heat until mixture starts to steam stirring constantly. Temper the eggs by whisking in 1/2 cup of hot milk/cream mixture into beaten eggs, and then pour the eggs back into milk/cream mixture, heat through (about 3 to 5 minutes).
Pour cream mixture through a sieve into prepared crust (no need to pre-bake the crust, the magic happens all at once, easy peasy). Sprinkle with nutmeg. Bake for 35 to 40 minutes @ 350. Knife inserted into center will come out clean when done.