Okay everyone, let's shake off our cold wet spring and welcome some warm summer nights with a cool tropical burst of key lime pie.  It's sunny here in the Northwest, flowers are blooming, the world feels alive!  This warrants a celebration with a citrus delight!
Key limes are a little sweeter than other limes and much smaller too. Thank heavens you can purchase key lime juice in a bottle.  Can you imagine squeezing those tiny little limes?  
When we lived in the south, southerners love their key lime pie. However, they would not touch a slice with added food coloring, so lovingly referred to as "green slop." Key lime pie should be yellow touched with the essence of green; so, step away from the green food coloring.  You never know when one of your friends might be of southern heritage and call you out.
If you are making your own graham cracker crust, use a custard cup to press the sides and bottom for more even crust.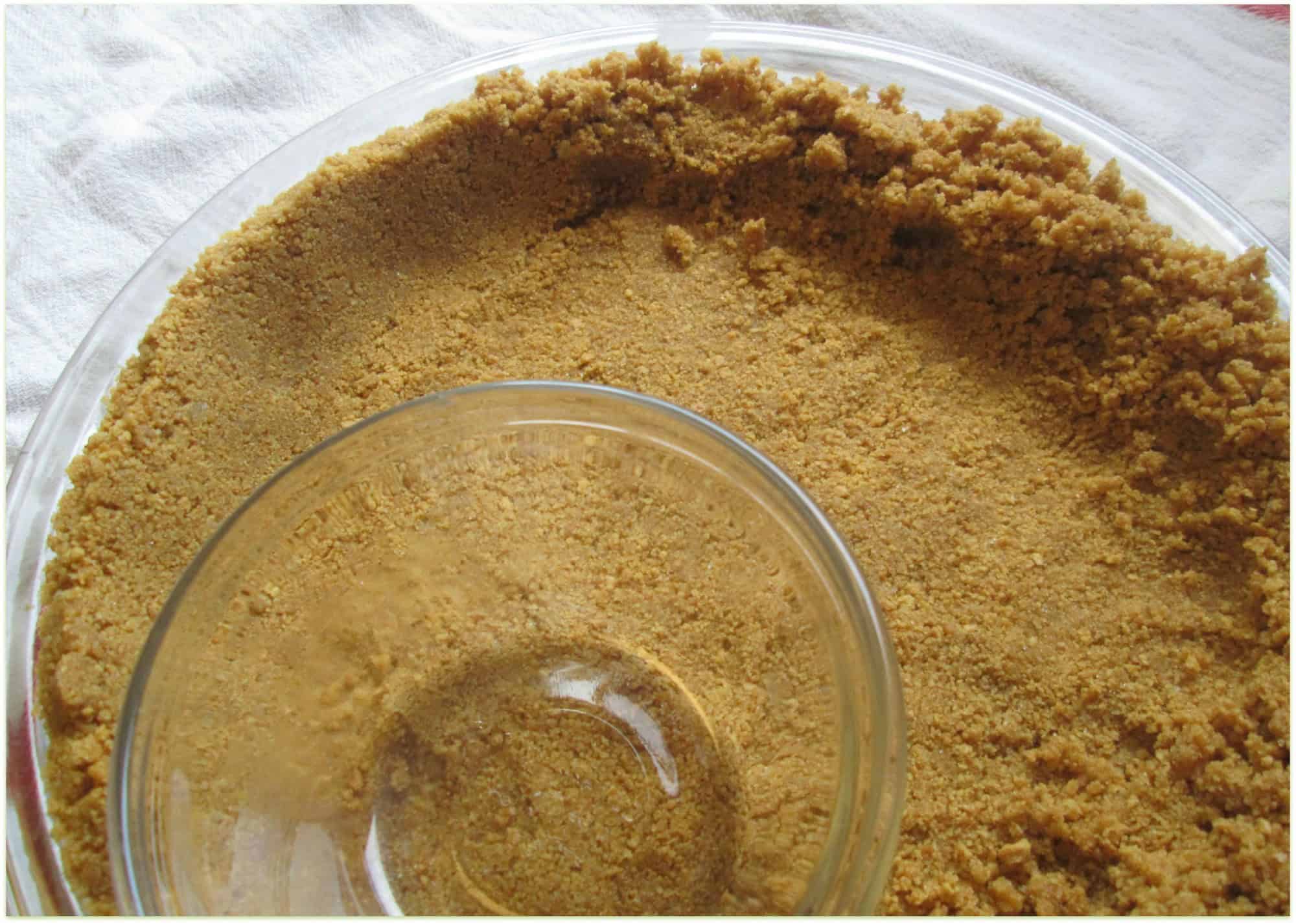 Once you beat the eggs, add the ingredients, and pour it into a prepared graham cracker crust, the pie itself only bakes for 15 minutes for a very tasty, quick and easy citrus dessert.
The whipped cream is flavored with lime zest which I feel is a must!!!  I have had key lime pie served plain, and it is good, but served with the lime-flavored whipped cream, it's great! I used a ghetto bag and cut off the corner to pipe on the whipped cream (ghetto bags do not have zip-loc closures, they're super cheap with twistie ties, and that's what I grew up with).
For the lime curls I used for garnish click here for instructions (the picture below shows the steps).
Don't forget to save the last slice for yourself.  My hubby didn't so he only had one slice.
Key Lime Pie
Author:
www.portlandiapielady.com
Ingredients
4 large egg yolks
1 14-ounce can sweetened condensed milk
1/2 cup key lime juice
Zest of 2 key limes
Graham Cracker Crust:
1-1/2 cups graham cracker crumbs
6-7 Tablespoons butter
1/4 cup sugar
Key Lime Whipped Cream
1 cup heavy whipping cream
1/4 cup powdered sugar
Zest of 2 key limes
1/2 teaspoon vanilla
Instructions
Crust:
Preheat oven to 350 F.
Mix graham cracker crumbs & sugar together, stir in melted butter until thoroughly mixed & press into pie plate, bake 5-7 minutes.
Cool completely before adding fillings.
Pie Filling
Using an electric mixer beat the egg yolks for 1 full minute.
Stir in sweetened condensed milk, key lime juice and zest.
Using mixer at medium speed beat for about 1 minute to ensure it is mixed thoroughly.
Pour the mixture into prepared graham cracker crust and bake at 350 for 15 minutes.
Let cook completely in refrigerator for about 1 to 2 hours and garnish with key lime whipped cream.
Key Lime Whipped Cream
Mix the sugar with the key lime zest and let sit for about 30 minutes or so (you can prepare this while the pie cools and let it sit longer).
Beat the zest/sugar mixture and heavy whipping cream with electric mixer on high until stiff beats form (about 7-8 minutes). Serve with cooled pie.