Oh Behave!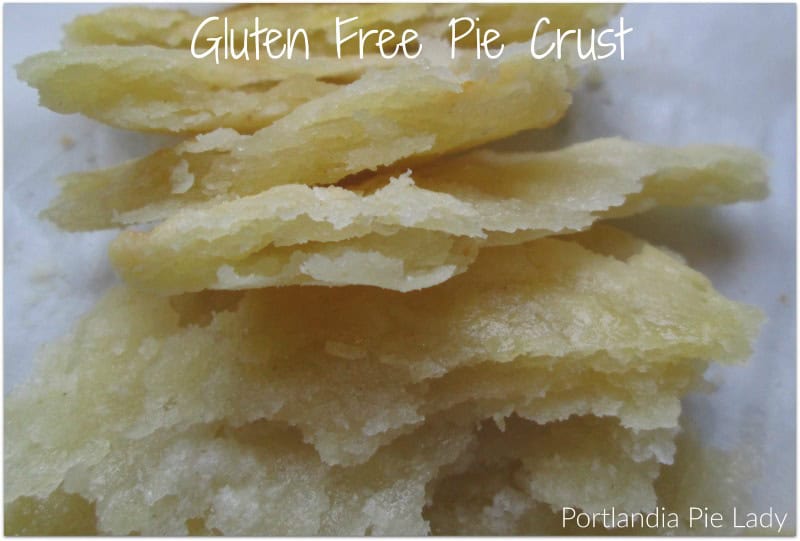 Okay my dear gluten-free lil' darling's, this TUTORIAL, and Best Gluten-Free Crust in the UNIVERSE is for YOU!  I have spent years baking gluten-free crusts that have had the toughness of granite and the texture of sand, and some creations I swear could not be cut with a Ginsu Knife, chainsaw or the Jaws-of-Life (I have even thrown out an entire pie plate with a welded in crust). This is the BEST and easiest GF crust I have ever made!!
You are going to be so thrilled and over-joyed because this gluten-free creation behaves like its glutinous counterpart (the dark side of the force for you unfortunate celiac sufferers and wheat allergy folks).  I sincerely empathize with you as my tolerance for my beloved wheat grows weaker every year.  This crust is the Jedi Master of the gluten-free pie crust world.
You will not have to roll this out between wax paper and refrigerate, and no, you don't have to wait to use it!  Instant gratification!  Gluten-free crust on the fly!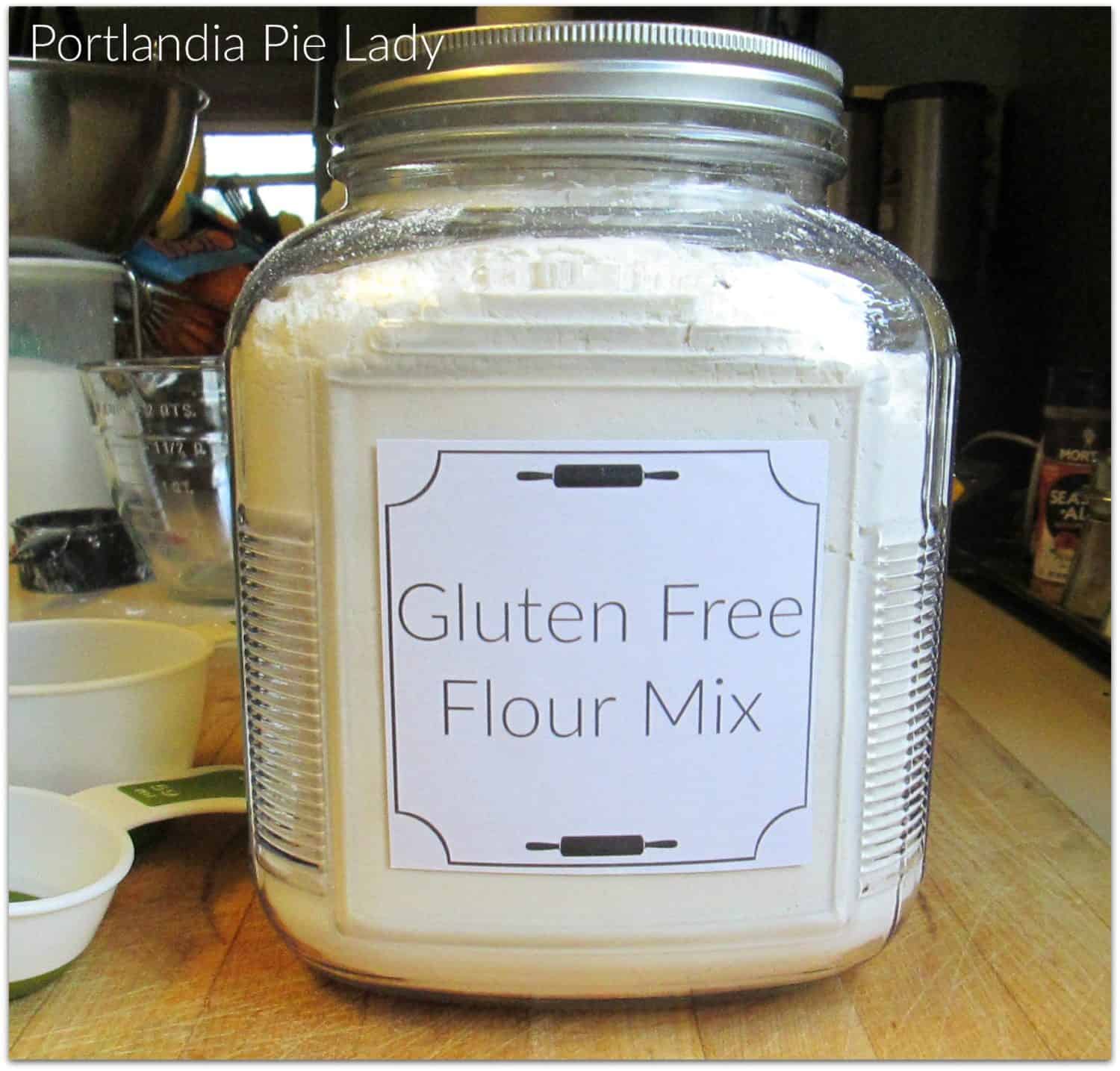 The first thing you will need to do is make a batch of the all-time best-ever Gluten Free Flour Mix.  There are only 6 ingredients for the mix; one of which can catered for your own needs/taste without changing the integrity of the mix.  I have also made cupcakes and muffins with this mix, I never tell the non-GF people that they're GF, but I do once they rave over them.
So this week, go single crust, go double, or experiment with some pie crust cookies, it's a great time to start getting your "Thanksgiving pie skills on!"  You will be oh so grateful you did!  Here are your easy-to-follow instructions: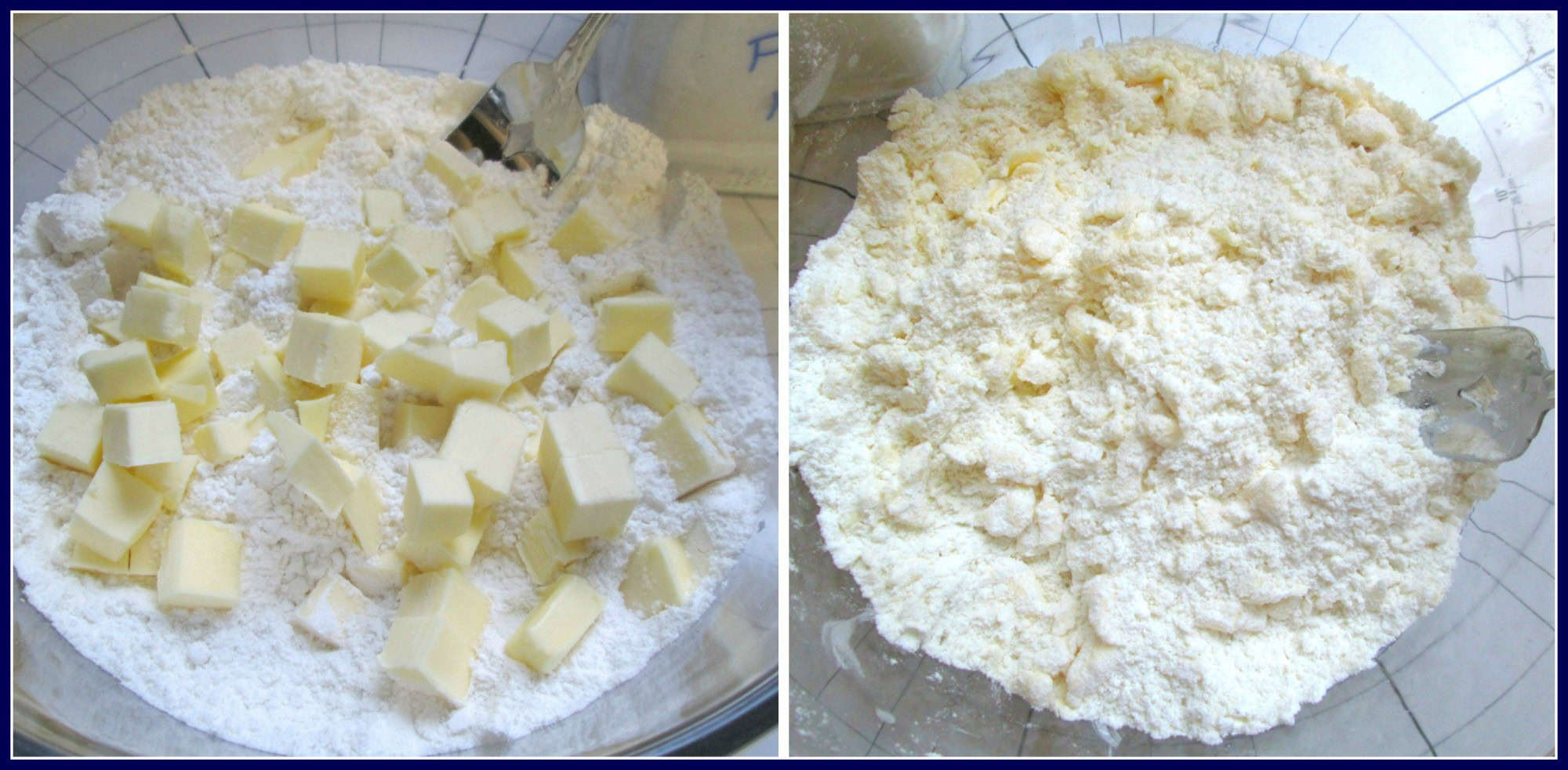 Using your Gluten Free Flour Mix, cut up the cold butter into cubes and cut into the flour until it is pea-sized and crumbly (I sometimes will just my hands if making a small batch).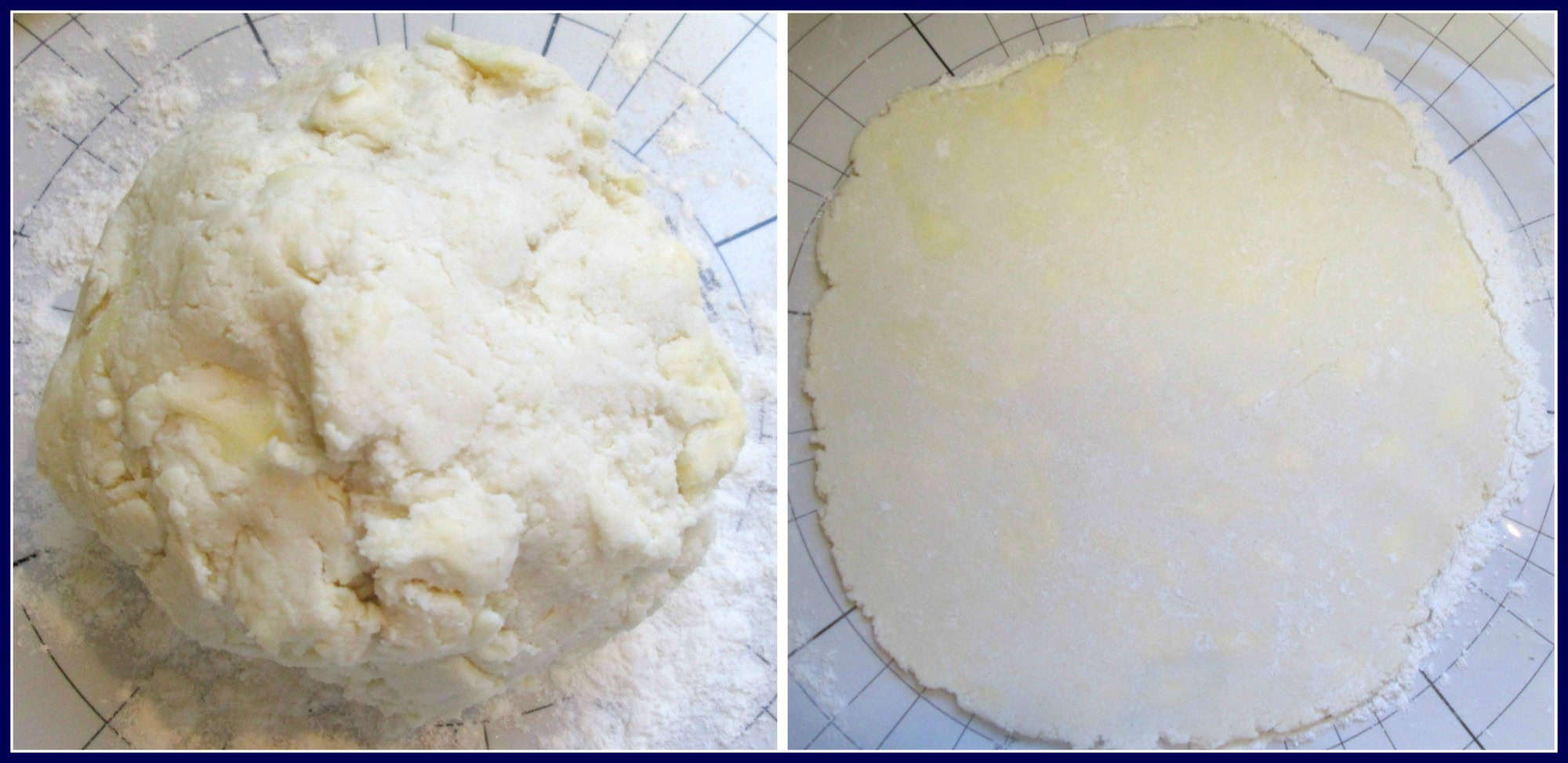 Once you add the water, mix it just until it forms a ball (do not knead). You want pieces of butter throughout, that's what gives it the flaky layers as it bakes.
When you roll it out you should still be able to see the butter.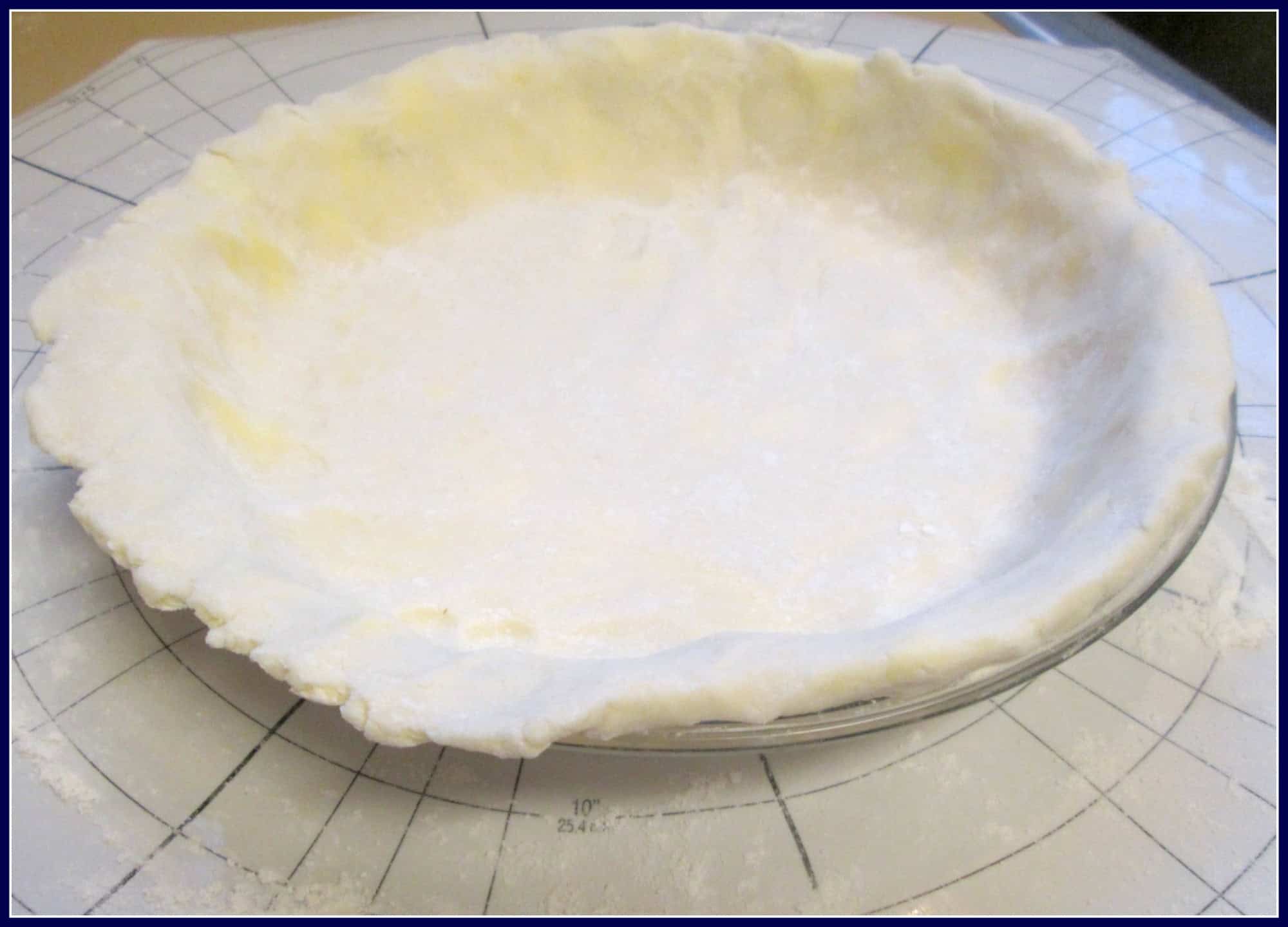 For this tutorial I made a single crust pie shell.  Instead of trimming off the edges, let them stay an extra half inch or so larger than the pie plate.  Use your fingers and tuck under the edges before crimping the crust.  This will give you more pie dough to work with.  I use this technique on every pie I make.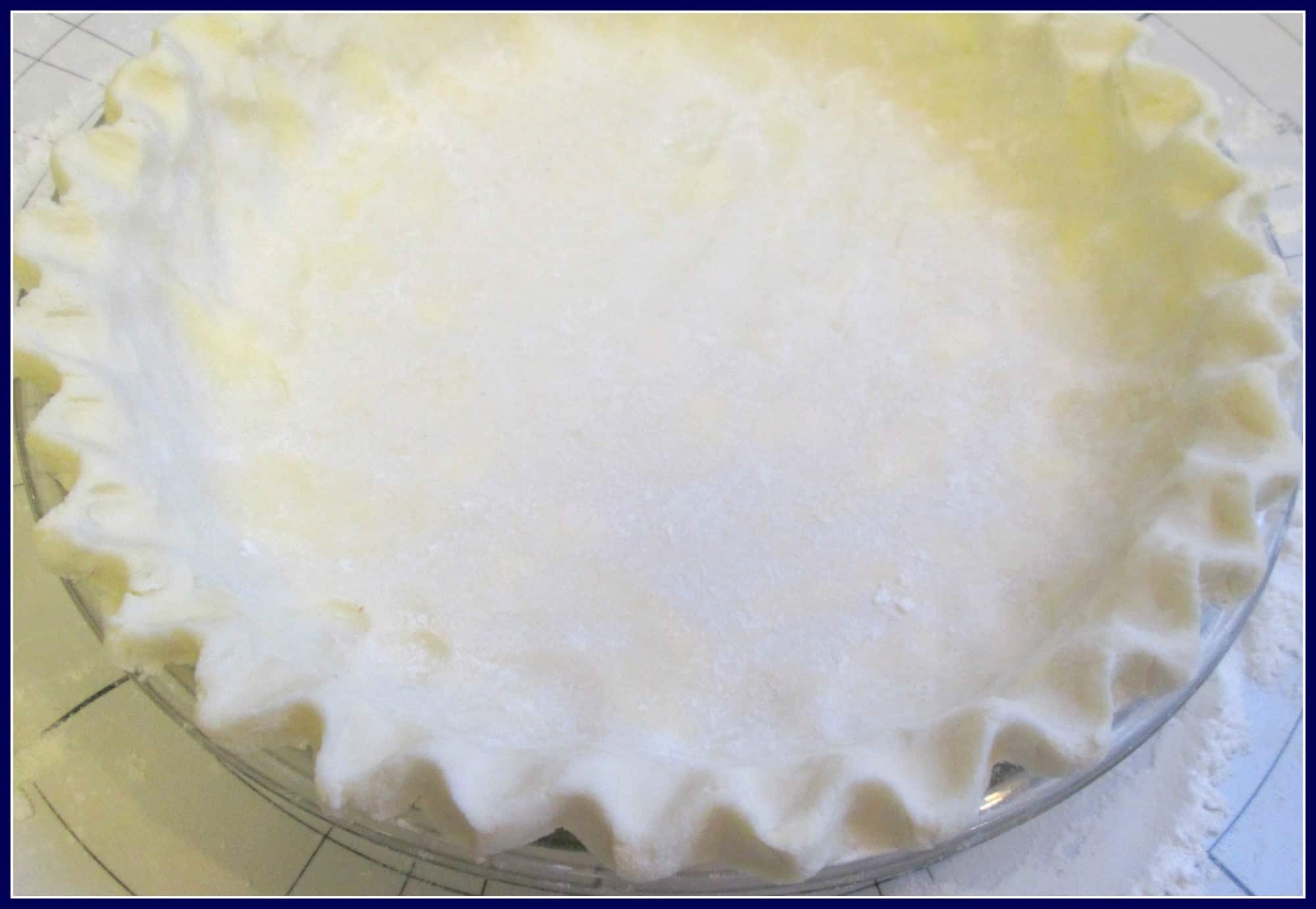 Here is your finished unbaked pie shell.  Fill it with something divine and bake as directed, or bake ahead for a cream filled pie, or freeze the shell, pie plate and all, for a future pie.
If you decided to go with a double crust, use an egg white wash to seal the edges, tuck under edges and crimp as above.
Below is a sample of an egg wash, simple milk an sugar, and good old plain crust. (1. Egg Wash. 2. Milk & Sugar. 3. Plain. 4. Baked crust.)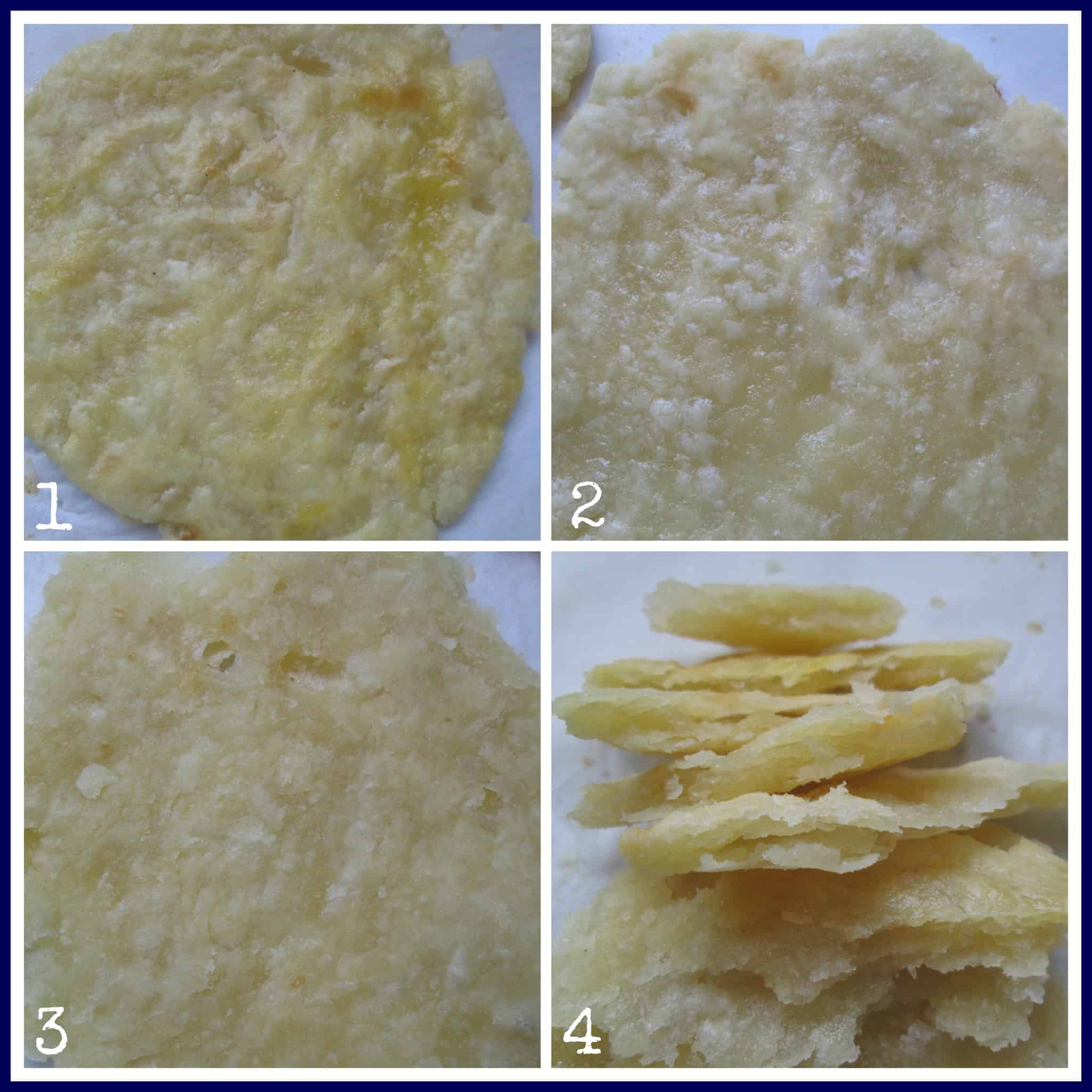 Whatever luscious pie you decide to create, don't forget to save the last slice for yourself!
Gluten-Free Pie Crust
Author:
www.portlandiapielady.com
Ingredients
Crust:
2 Cups All Purpose Gluten-Free Flour Mix (see recipe below)
3/4 Cup Butter (cut into 1/2 inch cubes)
1/8 teaspoon Baking Powder
2 Tablespoons Sugar
1/2 teaspoon Salt
3/4 Cup Cold Water
Gluten-Free All Purpose Flour Mix:
1-1/4 cup brown rice flour
1 cup white rice flour
1-1/4 cup tapioca flour or cornstarch or potato starch
1 cup sweet white rice flour (also known as "glutinous" rice flour)***
1 teaspoon cream of tartar
2 scant teaspoons xanthan gum
Mix together and store in a cool, dark place.
Instructions
Mix dry ingredients together. Add water and mix just until it forms a ball (do not knead). Roll out and bake as directed with pie you're making.
If making a double crust, use a beaten egg white to seal the crusts together.
***If sweet rice flour is unavailable, replace it with tapioca, cornstarch, or potato starch (whichever one you did NOT use in recipe). DO NOT SUBSTITUTE REGULAR RICE FLOUR FOR SWEET RICE FLOUR as the crust will have a "grainy" texture/taste to it.
Nutrition Information
Serving size:
Makes 1 double crust