My, My, Delectable Apple Pie!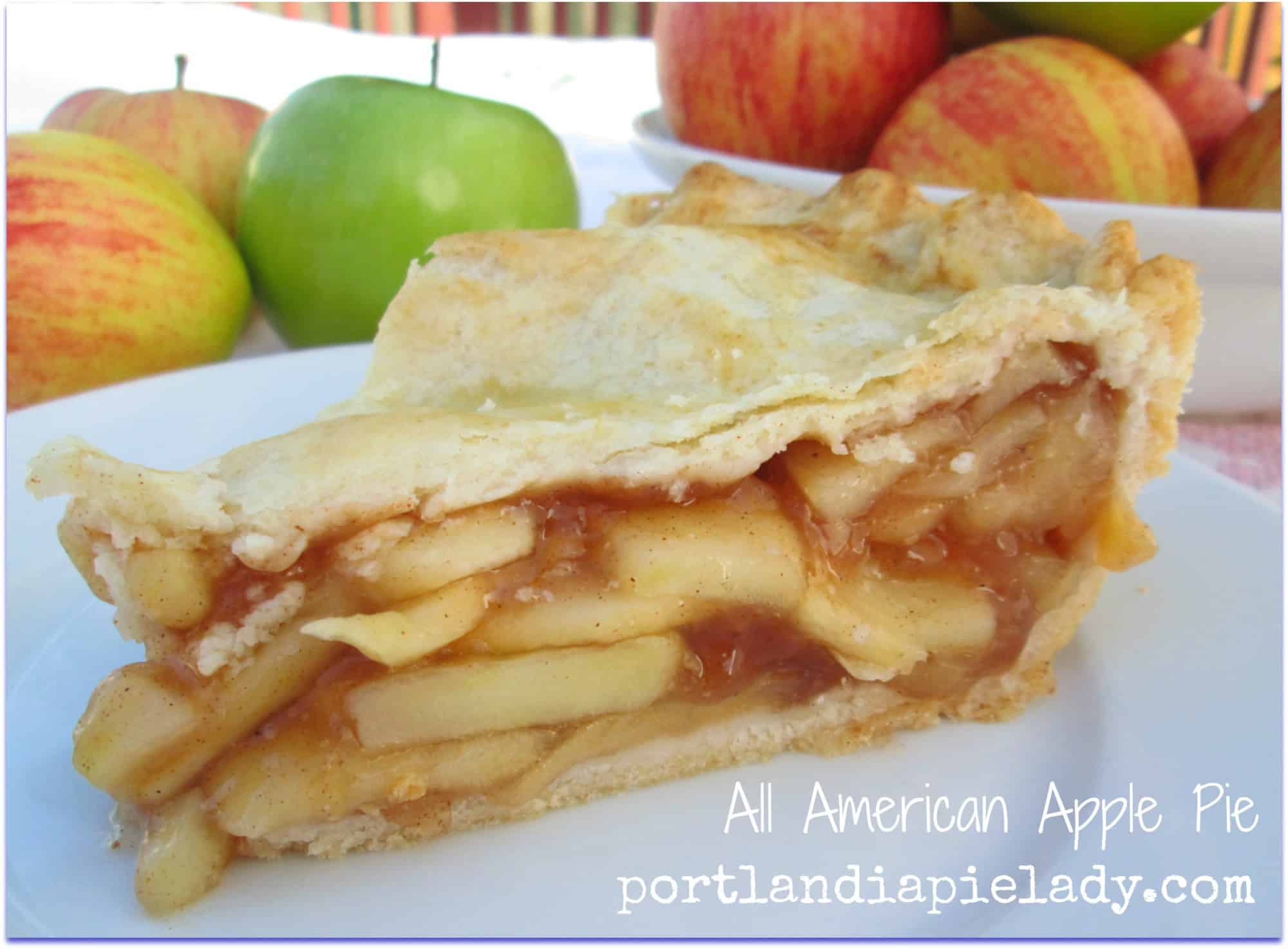 There are quite a few apple festivals and farmers markets within 10 minutes of where I live, it's apple-lover's dreamland right now. Apple pie is one of the first pies I make when autumn hits (fall is my favorite season of the year)!
Apple pie has been around for hundreds of years but did you know the USA was responsible for pairing a warm slice of "mom's apple pie" with ice cream (aka a la mode)?  Yep, back in the 1890s, what a great year!
The apple pie I am sharing with you today is an award-winner;  it's a spin-off of my friend's apple pie she made for me back in 1992.  I was not feeling well and she showed up with an apple pie like I had never had before (thank you Sheri DeWitt!).  She then canned all of my apples for me into this mouth-watering filling, she did more than lift my spirits that day, she inspired the best apple pie on this planet.  Dare I say, it's nearly perfect.
It starts with a combination of 3 varieties of apples: Gala, Northern Spy, Orondo Rose or Granny Smith.  I always try to make sure I have Northern Spy (they are hard to come by and my husband and I have run a sting operation at the local apple festival to get ours before they run out, true story).  Northern Spy is firmer & slightly tarter than Granny Smith, and Granny Smiths do great too. I also use apple cider in this recipe, usually Honeycrisp, so technically, there are 4 varieties of apples loaded in each pie.
For those of you who like preserving and canning, this can go right into quart canning jars, sealed, and processed.  This way you only have to go through the prep work once, but you can have pie filling later in the winter without paying premium prices at the market (or peeling a single apple).
This is the cider-sugar-spices cooked on stove top (see directions below), it loses the opaque color and starts to turn translucent (it will look like melted caramel).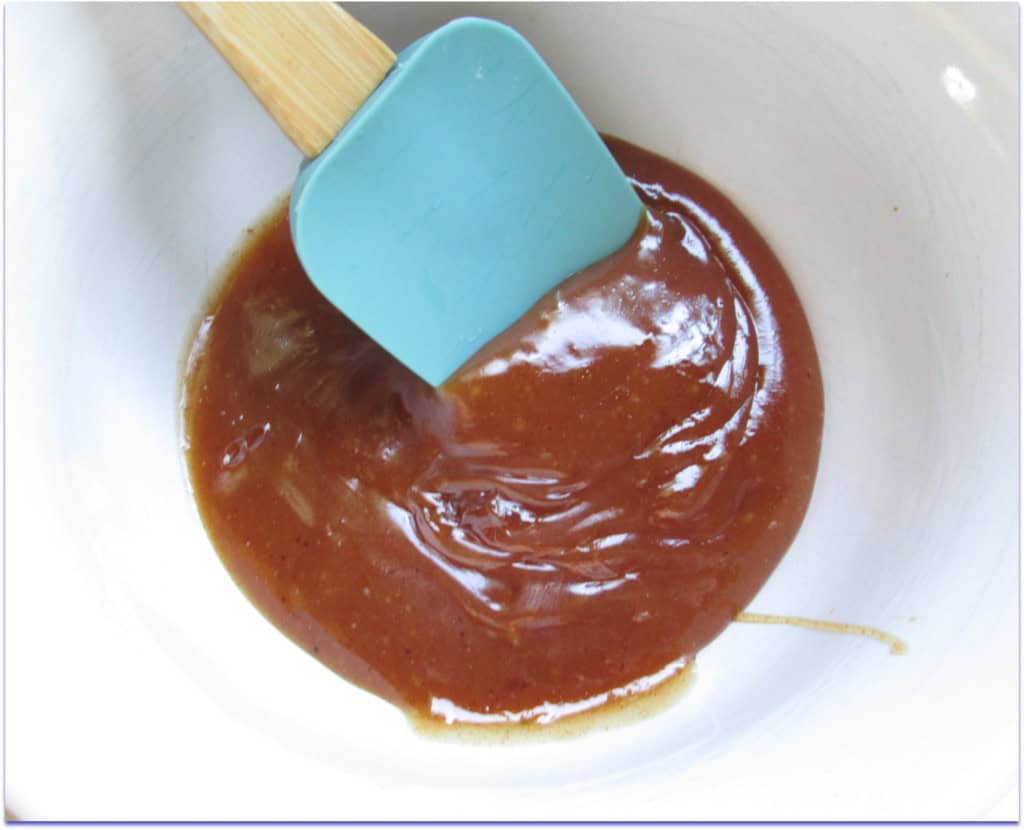 Drained apples and folded into hot filling.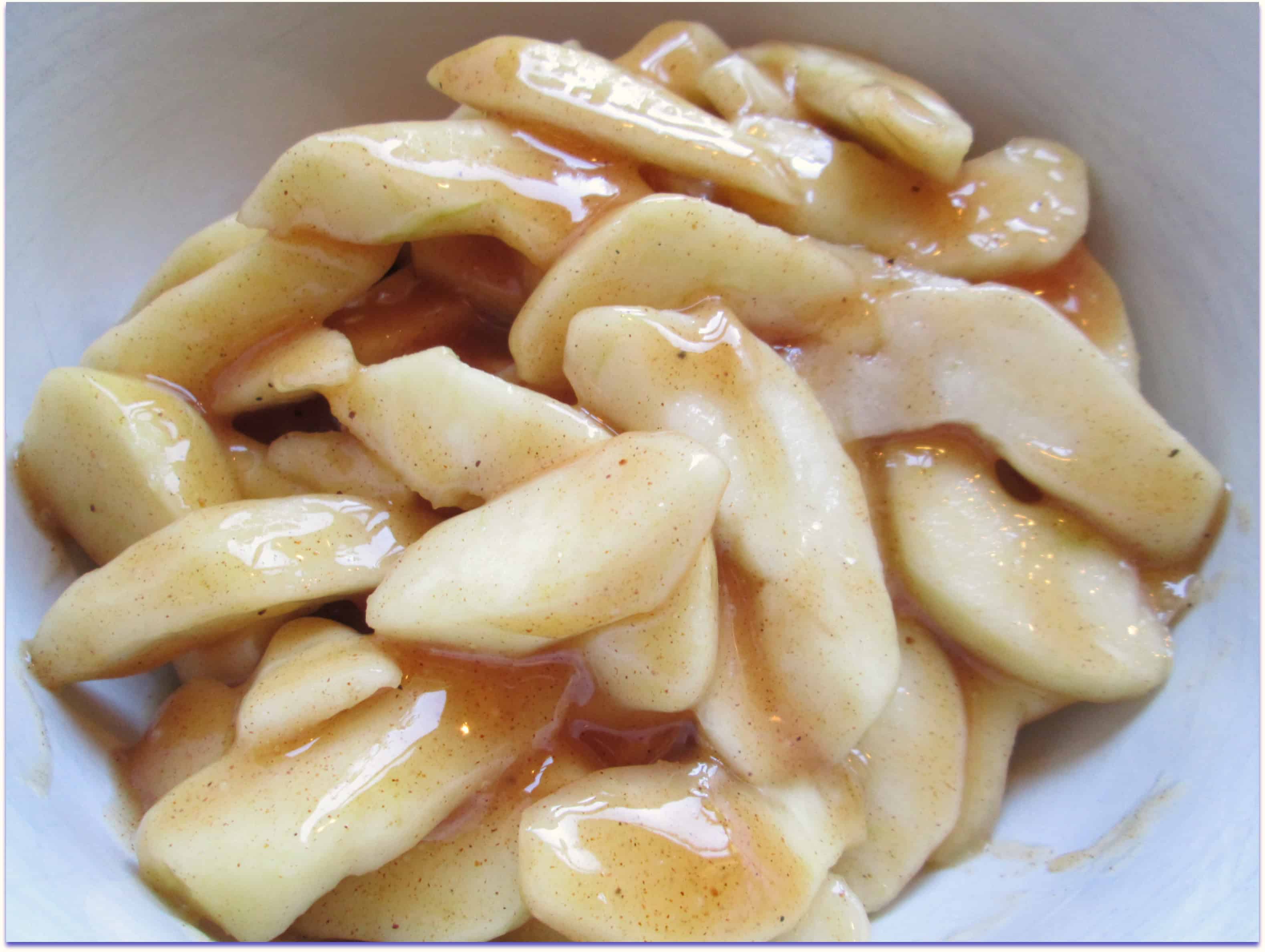 Time to get baking….!!!  Save that last slice for yourself!
For gluten free use my Gluten Free Pie Crust made with my All Purpose Gluten Free Flour.
All American Apple Pie (filling)
Author:
www.portlandiapielady.com
Ingredients
5 cups sliced tart apples (Gala, Northern Spy, Granny Smith, Orondo Rose)
3/4 cup sugar
1/4 cup food starch (Clear Jel®)** or 1/4 cup tapioca starch
1 teaspoon cinnamon
1/4 teaspoon nutmeg
3/4 cup apple cider
2 tablespoons lemon juice
dash salt
1 tablespoon butter
1 to 2 tablespoons milk
Grandma's Pie Crust
2 Cups flour
1 teaspoon salt
1 Tablespoon sugar
1/8 teaspoon baking powder
3/4 to scant 1 cup shortening
1/3 to 1/2 cup cold water
Cut in all dry ingredients until crumbly. Add water all at once and mix just until forms a ball (do not kneed or over mix). Divide dough in half (this will be rather soft).
Makes one 8 to 9-inch double crust
Instructions
Peel & slice apples, place in large bowl of water with 4 tablespoons of vinegar or lemon juice (stops oxidation while preparing filling).
In a saucepan combine sugar, food starch, cinnamon, nutmeg, apple cider, lemon juice, and salt; cook and stir constantly over medium to high heat, until mixture begins to bubble and loses the opaque color and starts to turn translucent (it will look like melted caramel).
Drain apples and fold into hot filling.
Pour filling into prepared pie crust, dot with butter, and seal with top crust, crimping edges. Brush milk on top and cut slits (or design) into top crust to allow steam to escape.
Bake 55 to 60 minutes @ 350.
**Clear Jel is a type of food starch similar to cornstarch, but it does not break down in heat. Highly recommended if canning the filling.
Canning the Filling Instructions:
Follow recipe above (1 apple pie filling recipe makes 1-1/2 quarts pie filling)!!!
Fill jars with hot filling and process as below:
Pressure cooker: 15 pounds pressure = 0 minutes
pounds pressure= 10 minutes OR Water Bath Canner: 25 minutes